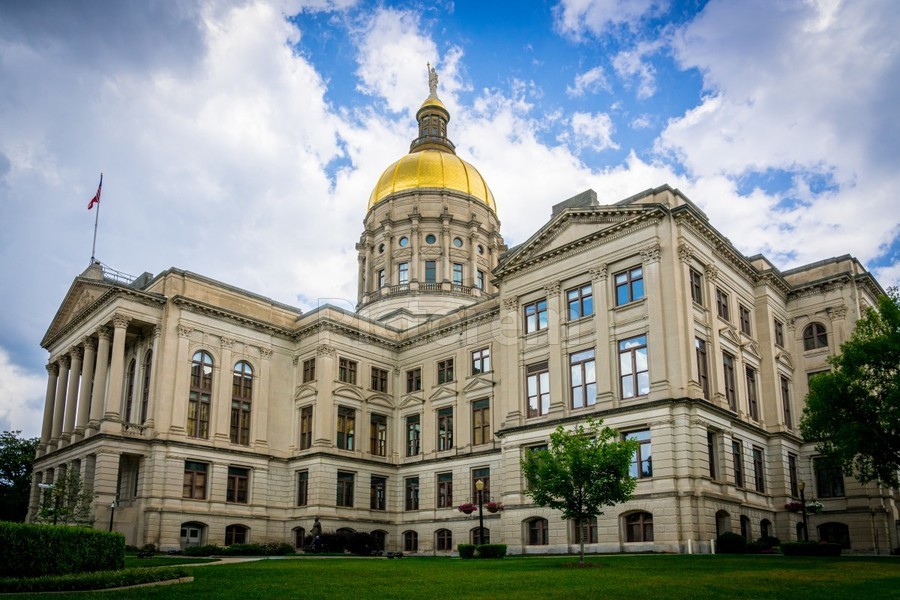 UPDATE: Gov Kemp signed the bill described below on the last possible day, August 5, 2020. 
The road to Georgiafornia
Led by a Mexican citizen, Adelina Nichols, the anti-borders Marxists at the Georgia Latino Alliance for Human Rights (GLAHR) are demanding that Georgia's governor veto just-passed legislation intended to offer additional protections to law enforcement officers and other first responders for "biased motivated crimes."
HB 838 was passed as an attempt at saving face and as a distraction for conservative voters by the trembling Republican legislators who voted for passage of a thought crimes bill under pressure from the Chambers of Commerce, the Democrats – including Marxist Black Lives Matter and Antifa rioters who have been terrorizing Americans in Atlanta and around the country for more than a month.
Protections for police was included in the committee process of the hate crimes legislation later passed by the Republicans, but was removed when the GOP majority caved to the Democrats and the BLM rioters.
"We've had ongoing discussions with the minority party for the large part of two days and within our own Republican caucus and we've reached a compromise that I think everybody will be pleased with," state Sen. Bill Cowsert (R) said, ABC News reported.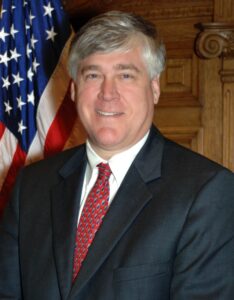 Governor Kemp was quick to sign the hate crimes capitulation legislation and that bill becomes law today.
Below is a Twitter post from GLAHR on the measure designed to protect police: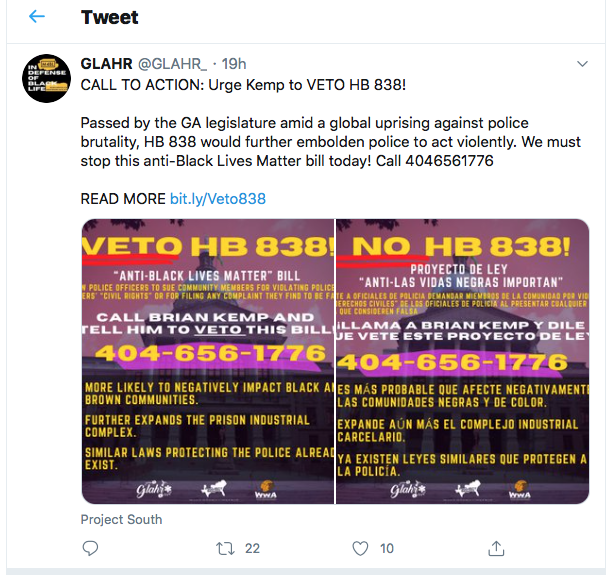 After reviewing the legislation, the ACLU has noted that it can be interpreted to actually reduce penalties for killing a police officer. The liberal AJC happily wrote that up here.
Note that the GLAHR objection to the poorly crafted bill isn't that it a poorly crafted bill, but that it is somehow "anti-Black Lives Matter."
We predict that Kemp will veto this one. We blame massive incompetence.
VOTING RECORDS:
This post has been updated and edited. July 2, 2020.