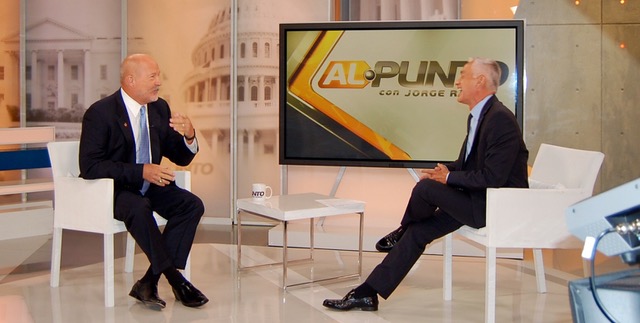 ABOUT THE AUTHOR
D.A. King, who describes himself as "pro-enforcement on sustainable immigration" is a former U.S. Marine and a nationally recognized authority on immigration-related matters who has been to the Southwest border many times and has been a reluctant denizen of the Georgia State Capitol for the last eighteen years. He has organized more than twenty rallies against a repeat of the 1986 amnesty of illegal aliens, both in the Atlanta area and in Washington DC.
D.A. is president and founder of the Georgia-based Dustin Inman Society. In addition to appearing on countless TV and radio and networks, since 2003 when he put aside his own insurance business and became active on immigration enforcement, his columns on immigration and legislative capers have been published in many newspapers – including a thirteen-year stint in the Marietta Daily Journal – as well as Breitbart News and the subscription website, Insider Advantage Georgia.
King has been profiled by the Atlanta Journal Constitution, the Associated Press, on the front page of the New York Times and has been interviewed by Univision's open borders advocate, Jorge Ramos. He is hated by the discredited SPLC and the corporate-funded anti-enforcement lobby and has been blacklisted by the liberal establishment media in Atlanta for several years. With thanks to Georgia Senator David Perdue, King led the successful effort that concluded in January 2016 to keep GALEO's Dax Lopez off the federal bench. D.A. advises politicians to heed congressional testimony of the late Barbara Jordan on immigration and enforcement.
King is a supporter of English as the official language of the United States, the federal 287(g) enforcement tool and the E-Verify system and  has assisted legislators with the creation of illegal immigration-related state bills including SB529 in 2006 and HB87 in 2011. He is currently active in an effort to see actual enforcement of state laws passed to protect Georgian's jobs benefits and services from the crimes of illegal employment and illegal immigration.
King advocates for the abolition of Georgia's Immigration Enforcement Review Board (IERB), which he says is a "travesty of a mockery of a sham of a Kangaroo Court."
ImmigrationPoliticsGA.com was created in late 2018 with personal funds in an effort to provide news and opinion now mostly muffled and hidden by the MSM in Georgia. Married to the love of his life, Sue, since 1982, D.A. King has operated on personal savings and donations from patriotic Americans since 2003. He is not a member of any political party and also describes himself as a proud American Nationalist.