Georgia's Corporate-funded Illegal Alien Lobby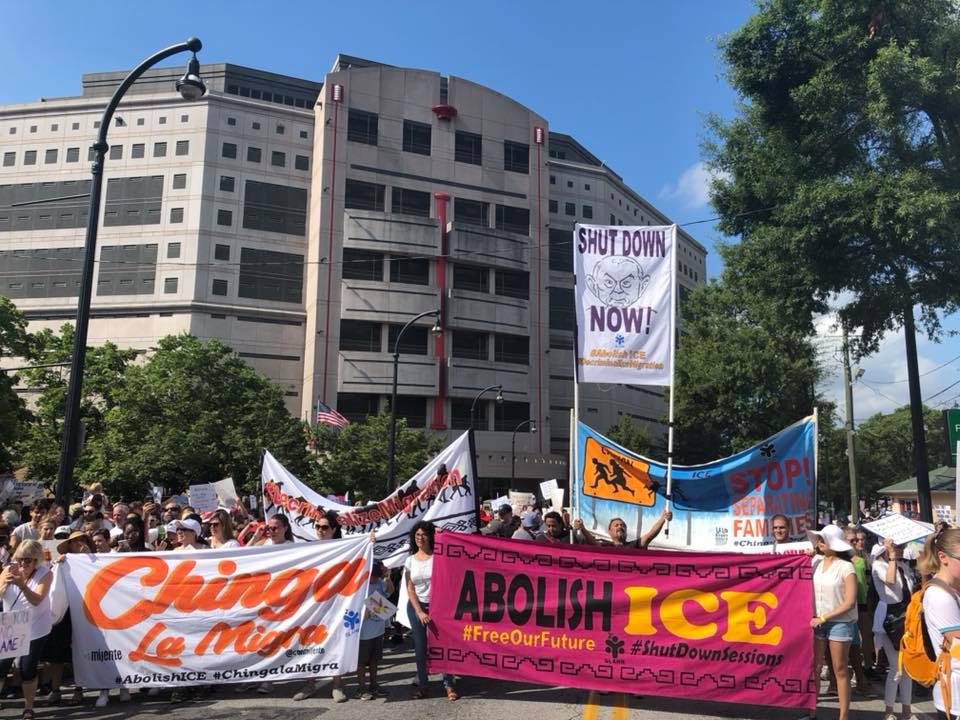 This page under construction, but the first thing to remember is that whether you call them the "illegal alien lobby", "the anti-borders lobby", "the anti-enforcement mob" or simply the un-American "crazies", most of them are funded by corporate America. For the notorious, far-left *GALEO Inc, that statement includes The Coca-Cola Company, Southwest Airlines, Atlanta, Univision 34 Atlanta, Georgia Power, Cox Enterprises, Inc. (yes, that Cox Enterprises, the owners of the AJC and WSB-TV and radio news outlets), American Federation of Teachers, Briarcliff Pediatrics, Kuck Immigration Partners LLC. See also: Many Georgia elected officials, not all of whom are Democrats. See here for a look.
*For readers who are to familiar with GALEO Inc, here is a Beginners Guide created when former President Obama nominated a GALEO board member to a lifetime position as a federal judge in Georgia. The campaign to expose GALEO and Dax Lopez, the nominee, was successful. Thanks to public outrage and the courage of Senator David Perdue, the nomination was stopped in the U.S.Senate Judiciary Committee. We weren't the only pro-enforcement conservatives to thank Senator David Perdue.