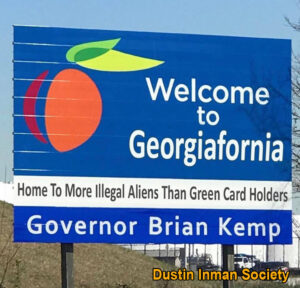 Despite campaign promises, Kemp is mostly mum
 In a twenty-minute press conference in his office Wednesday morning, Georgia Governor Brian Kemp formally announced his pick to replace retiring Senator Johnny Isakson. It is notable that in his introduction speech for businesswoman and political trainee Kelly Loeffler, Kemp broached the topic of border security and illegal immigration.
As far as we can tell, this is Kemp's first public remark related to illegal immigration since the 2018 election. We offer a no-cost, hand car wash to anyone who can accurately cite a quote or remark from Kemp on the issue since then.
"Senator Loeffler will fight to strengthen our immigration laws and finish the Border Wall so we can stop Mexican drug cartels from flooding our streets – here in Georgia – with drugs, weapons, violence, and fear" said Kemp.
According to the Georgia Budget and Policy Institute, Georgia is home to more illegal aliens than green card holders. The U.S. Department of Homeland Security ranks the Peach State ahead of Arizona in its population of "undocumented workers."
Kemp's silence and blatant disregard for the issue is in defiance of his detailed campaign outline for a state "track and deport plan" in which he pledged to "create a comprehensive database to track criminal aliens in Georgia." "He will also update Georgia law to streamline deportations from our jails and prisons" and to create a criminal alien database" went the promise.
Still shocked by his inaction on illegal immigration in his first year, pro-enforcement political insiders paying attention to legislation in the Georgia Capitol are carefully watching to see if Kemp will put the power of his office – and begin to honor his campaign promises – by pushing for a simple bill that was held up in the Republican-ruled House in the 2019 session. HB 202 from Rep Jesse Petrea would require the state Department of Corrections to post a quarterly, public report citing the number of foreigners in the prison system, their immigration status, home nation and crimes for which they are serving time.
The measure was stopped in the House Rules Committee and must now begin the hearing process from the beginning, according to the House Clerk's office.
While it does not begin to approach the tough-talk promises of action on criminal aliens from candidate Kemp, the end result of the Petrea's HB 202 becoming law would be that Georgia taxpayers would have access to hard, official, indisputable data on at least one part of the cost of illegal immigration – which is one reason the bill was smothered last year by business-first Republican leadership.
A simple one-pager, HB 202 is still alive and has the votes to pass. As this writer noted elsewhere, Kemp could have ordered the DOC to begin the data sharing last year. But he didn't.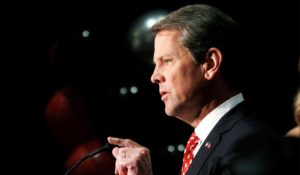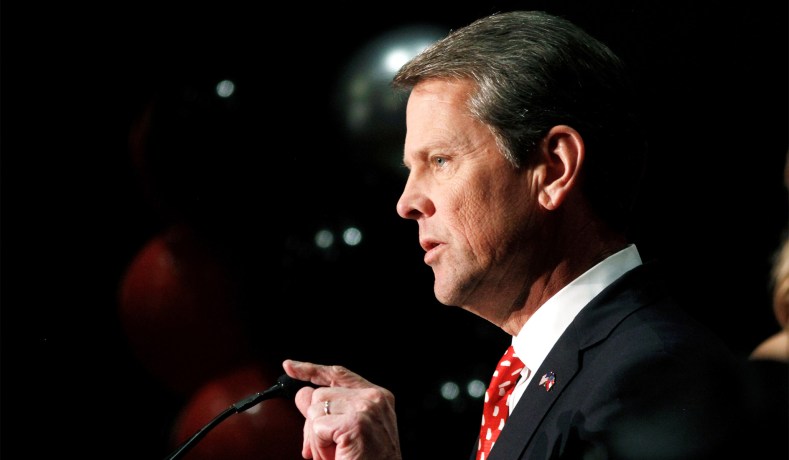 Illegal immigration is still an issue for Georgians
We make the same no-cost car wash offer to anyone who can cite any comment from Governor Kemp on any of the above examples.
"I got a big truck"
Perhaps most obvious to voters who can remember back to last year is candidate Kemp's "yep, I just said that…" campaign ad shtick that involved his "I got a big truck" (video) and the possibility of his personally rounding up "criminal illegals."
Asking about the current whereabouts of the truck seems a fair question for Governor Kemp from the faithful GOP voters.
From here, we will begin to produce regular updates on Governor Kemp's campaign promises, his silence – or any actions – on the illegal immigration crisis in Georgia
Stay tuned.
*Note: Here is a link to Gov. Brian Kemp's contact page, but unless my vision is worse than usual, it seems he has removed the phone number from the page. If so, here it is: 404-656-1776