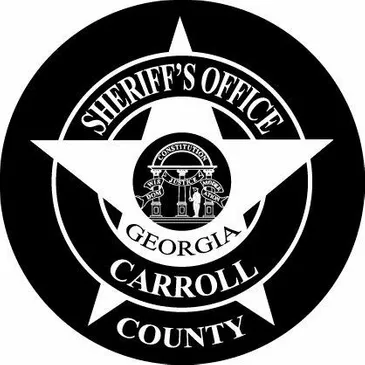 The below compliant was emailed to Carroll County Sheriff Terry Langley today about 1:00 PM.
* Update to compliant here.
3 October 2022
To:
Carroll County Sheriff Terry Langley
1000 Newnan Rd.
Carrollton, GA. 30116
770-830-5942
Re: Complaint and request for investigation – Carroll County government officials' violations of OCGA 50-36-1, OCGA 50-36-2, OCGA 36-60-6
Dear Sheriff Langley,
Please regard this letter as my official request for an investigation by your office into my well-researched and educated allegation that multiple elected and appointed officials in Carroll County government are and have been knowingly violating various state laws intended to address illegal immigration in Georgia. Separately, I also request that you forward my complaint to the Georgia Bureau of Investigation for action.
Using open records requests and viewing the documents made available to the public on the official Carroll County website for the purpose of the administration of "occupational tax licenses" aka business licenses. By either or both labels these county registrations are "public benefits" under state law and are included in detailed and clear mandates for processing and issuance.
Early this year I determined that Carroll County government is operating an illegal system in that function of county government. After notifying a County Commissioner of the non-compliance by phone and later taking a call from a man who said he was county legaI employee, I saw no correction in the system several months later. I then emailed a "heads up" letter to the entire county commission and several other Carroll County officials. Days later I received a lengthy reply that included a pledge to have someone get in touch with me again. That reply was copied to the same officials to whom I sent my original letter. I am of the opinion that I have done all I can as a private citizen to urge compliance with the law on this matter.
The system of administrating public benefits is admittedly rather dry and boring but was put in place over the course of several years of committee hearings and vetting by the General Assembly and then signed into law by Georgia's governor. Those of us who worked to create these laws like to think they will see as much enforcement as our no-smoking laws.
The system of applications, affidavits, ID presentation and processing for public benefits – including occupational tax/business licenses required by state is readily accessed by a careful reading of the laws. The system in place and the forms and affidavits used by Carroll County are available on the county website. I have taken a great deal of my own time to post all of this on my own website as well as the email correspondence I describe.
To assist the requested investigation by your office and the GBI, I insert below links to this evidence and I am emailing the August response to my open records request to you from Carroll County separately with the subject line "additional evidence, Carroll County government complaint."
Again, please see my separate email for the response to my original open records request with attachments showing copies of forms and affidavits in use in Carroll County.
I do not envy the investigator charged with learning these laws or this system Please feel free to contact me with any questions or directions. I was heavily involved with the drafting and passage of all of these laws.
A personal note: My maternal grandfather was a Detroit Police Academy graduate, class of 1928 and served as a Detroit police officer for nearly thirty years. I admire and respect all that you and your deputies and staff do and am grateful for your service to the community.
Very Respectfully,
D.A. King
Marietta, GA. 30066