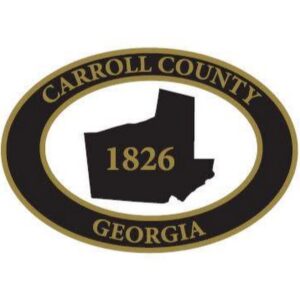 The below includes the note from Carroll County that obtaining this information cost me $124.00
"Issued" includes every business, either new or renewed, from 2012 until now, but each business is counted only once.  So if a business was in business in 2012 and renewed every year since then, it would still only be counted once.  Our software limits us being able to tell how many renewals a business has had.  Each year, a renewal is counted as a new license (for that business) in our software so it is hard to differentiate between what is new and what is a renewal in our system.  I must mention, however, (and it is obvious from the numbers) that many home businesses start one year and go out of business and never renew.
Sincerely,
Janet Hyde, County Planner
Carroll County Community Development
423 College Street
Carrollton, GA 30117
(770)830-5861 Ext 2051
http://www.carrollcountyga.com/158/Community-Development-Department
" src="blob:https://immigrationpoliticsga.com/e7c58852-1f9b-4232-83f4-cfbdd6968403″ alt="Logo" border="0″ class="Apple-web-attachment Singleton" style="width: 1.9479in; height: 1.4375in; opacity: 1;">
NOTE: Zoning and variance cases are not guaranteed. A development discussion is not an assurance of issuance of a building permit, business license (OTC), or assurance of possible zoning change. The plan review process requires review and acceptance by multiple reviewers before approval.
From: D. A. King <dking1952@comcast.net>
Sent: Tuesday, August 9, 2022 4:30 PM
To: Janet Hyde <jhyde@carrollcountyga.com>
Subject: Re: Open Records Request
CAUTION: This email originated from outside your organization. Exercise caution when opening attachments or clicking links, especially from unknown senders.
Thanks. Does "issued" include all renewals, pls? Will send check tomorrow.
dak
I support police.
All lives matter.
Sent from my iPhone
On Aug 9, 2022, at 3:59 PM, Janet Hyde <jhyde@carrollcountyga.com> wrote:
D.A. King,
I have attached the documents that you requested.  applications.  At this time, we have 1,119 active businesses.  The charge for this information is $124.  You may call the office and make a payment over the phone or send a check made out to "Carroll County Community Development."  Please let me know if you need additional information.
Sincerely,
Janet Hyde, County Planner
Carroll County Community Development
423 College Street
Carrollton, GA 30117
(770)830-5861 Ext 2051
http://www.carrollcountyga.com/158/Community-Development-Department