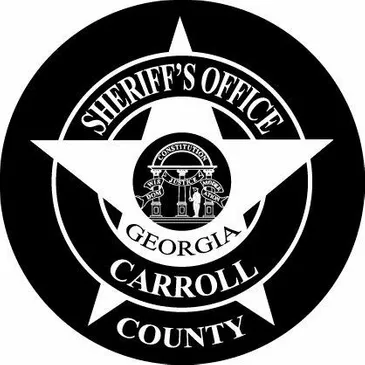 Original complaint here.
Additional information here and here.
31 October 2022
To:
Carroll County Sheriff Terry Langley
1000 Newnan Rd.
Carrollton, GA. 30116
770-830-5942
Re: Addition to my Complaint and request for investigation – Carroll County government officials' violations of OCGA 50-36-1, OCGA 50-36-2, OCGA 36-60-6 (and now, OCGA 13-10-91)
Dear Sheriff Langley,
Thank you very much for your time on the phone today and for agreeing to forward my complaint of October 3, 2022 to the GBI. Please add OCGA 13-10-91 to the list of state laws involved in the complaint.
On October 4 of this year I sent an open records request to Carroll County government asking for a copy of the affidavit used to fulfill the requirements in OCGA 13-10-91 regarding contractors and E-Verify.
For clarity, I paste a relevant part of that law below:
"A public employer shall not enter into a contract for the physical performance of services unless the contractor registers and participates in the federal work authorization program. Before a bid for any such service is considered by a public employer, the bid shall include a signed, notarized affidavit from the contractor attesting to the following:
(A) The affiant has registered with, is authorized to use, and uses the federal work authorization program;
(B) The user identification number and date of authorization for the affiant;
(C) The affiant will continue to use the federal work authorization program throughout the contract period;  and
(D) The affiant will contract for the physical performance of services in satisfaction of such contract only with subcontractors who present an affidavit to the contractor with the same information required by subparagraphs (A), (B), and (C) of this paragraph.
An affidavit required by this subsection shall be considered an open public record once a public employer has entered into a contract for physical performance of services; provided, however, that any information protected from public disclosure by federal law or by Article 4 of Chapter 18 of Title 50 shall be redacted.  Affidavits shall be maintained by the public employer for five years from the date of receipt.
(2) A contractor shall not enter into any contract with a public employer for the physical performance of services unless the contractor registers and participates in the federal work authorization program."
The response I received contained copies of two documents involving building permits, neither of which are related to my request or the law and process in question.
These documents are pasted in here on my website.
I sent a follow up email asking if there was a misunderstanding but did not receive a reply.
The conclusion here is that Carroll County cannot produce a copy of the affidavit required in OCGA 13-10-91 and therefore is not using that affidavit as required by law. If this is true, there is no way Carrol County government could have verified that contractors and subcontractors on taxpayer-funded jobs were using E-Verify before being allowed to make bids on jobs. A different way of saying this is that it is extremely likely that tax dollars have gone to employ black market labor on work contracted by Carroll County government because of dereliction and a refusal to comply with state law aimed at deterring illegal immigration in Georgia.
I also request an investigation on how this circumstance effects the accountability and culpability of contractors who have been allowed to perform services for Carroll County government for at least the last decade.
Please note that this complaint is not related to the process of obtaining public records.
Please contact me with any questions. Feel free to point out any oversight or error in my research or conclusions here.
Many thanks and great respect from our house to you, your deputies, and your staff for the jobs you all do. We support law enforcement!
Respectfully,
D.A. King
Marietta