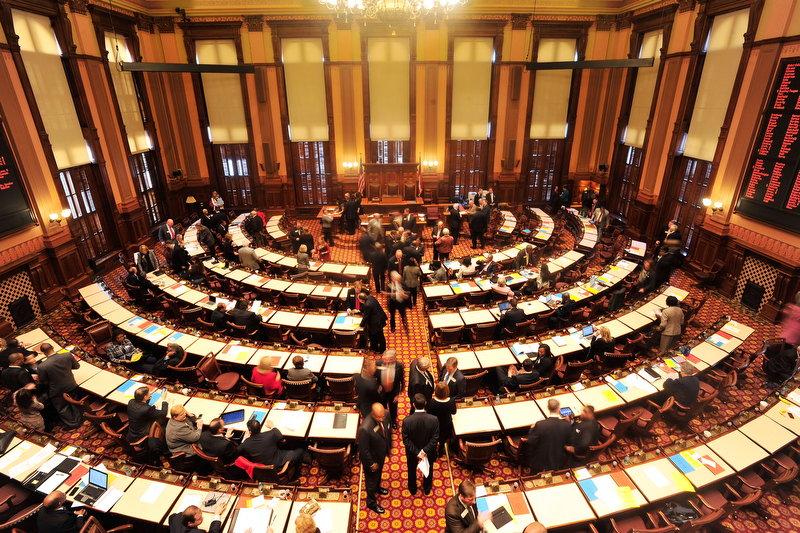 Update, June 5, 2022: "
Eligible
student' has the same meaning as provided in Code Section 20-3-519.1." But bill language must carefully list what ID shall be presented  to prove status and all foreigners must present ID every year. See here.
Update: HB 999 & HB 60 died in committee. March 16, 2022: SB 601 failed to see final passage on the senate floor yesterday by a vote of 20-29. More here.
______
"School choice!" HB 60 and HB 999 (updated 8 March: and now SB 601) should be amended to contain clear language that defines and limits eligibility and requires submission of the below forms with the application for scholarship consideration.
We urge the adults in the Capitol to limit the Wes Cantrell rushed-up, K-12 "Promise Scholarship" funding to U.S. Citizens and Lawful Permanent Residents (green card holders). We aren't sure there is any There is no other way to insure the public funding doesn't end up financing private schools for illegal aliens sooner or later.
Update, Feb 26, 2022: Note: I was asked by a senior Rep to send in draft language more than two weeks ago on this. I did. Then the House Republicans went silent on the illegal immigration topic. I did not receive a reply.
A required, universal and dedicated application can and should be drawn up that requires parents/guardians/custodians of applicants for the state scholarship to enter a valid Social Security Number for both the student scholarship recipient and the parent/guardian/custodian who will be authorized to deal with any disbursement of the state money.
Related: More on Rep Cantrell's HB 60 & HB 999 – his verification system will not work
The application should state that it shall only be accepted for processing if accompanied by a certified copy of the U.S. issued birth certificate or valid, unexpired U.S. passport or a current copy of the USCIS Form I-551 (green card).
Or:
Form N-550, Certificate of Naturalization;
Form N-560, Certificate of Citizenship;
Form FS-240, Report of Birth Abroad of United States Citizen.
We also urge all concerned to take their time, watch Cantrell & Co. carefully and to become acquainted with basic immigration facts. His current "fix" ..isn't.
We say again: Georgia is home to more illegal aliens than Arizona and more arrive every week.