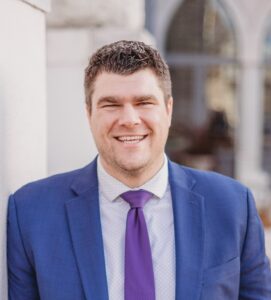 The latest email from Cole Muzio:
Georgia's Frontline Policy Action lobby  sent out a lengthy email today in which he announces that one of their legislative priorities for the 2021 General Assembly is "universal school choice – taxpayer dollars following the child" – known as "school choice."

We take no position on the school choice issue other than we think it could be a good idea if implemented considered with the constant awareness that Georgia is home to more illegal aliens than Arizona and our schools are crawling with illegal aliens. And that the feds say we must provide K-12 education to illegal aliens in public schools – not private schools. And that the model legislation most often used to create state legislation on "school choice!" comes from the 'American Federation for Children' led by a character named Cory DeAngleis (see here also) who is also hooked up with the open borders Cato Institute. All concerned there have made it clear that they do not want to exclude illegal aliens from receiving taxpayer funded, private school tuition.
Muzio and his Frontline staffers should be reminded that honesty in promoting their legislative goals is imperative. The truth is that there was nothing in the three bills that were defeated in the 2022 session that would have prevented illegal aliens and their families from accessing the private school tuition funded by tax-paying Georgians. And the truth is that if passed, the legislation from last year, including SB 601 would have benefitted a small fraction of Georgia's K-12 students – not "…the vast majority of school children in the state…" as was asserted by Muzio's Frontline Policy Action on SB 601.
Related: We have taken the time to show legislators how to easily exclude illegal alien students from any "school choice!" legislation.
Our constant goal is to make Georgia as inhospitable to illegal immigration as possible. We wish that were true of the Republicans who rule the state legislature. We hope it is true for Frontline Policy Action. We don't think so.