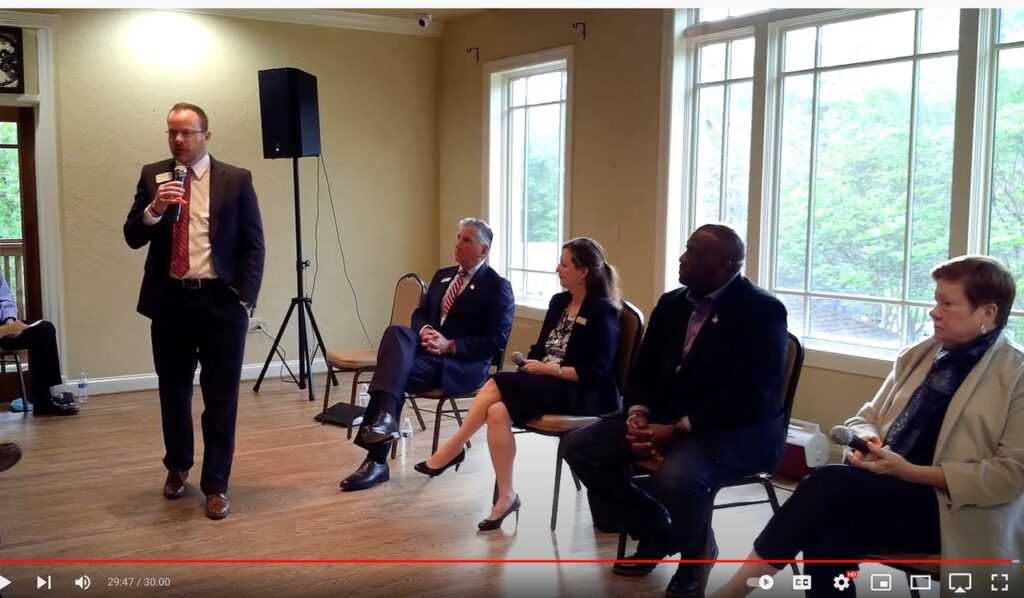 UPDATE:
1) A reminder that anything-for-a-buck  Ola Nesheiwat Hawatmeh was campaign manager for "naturalize them" Michael Corbin – #GA07.
2) Former Acting ICE Director Tom Homanunder Pres. Trump and retired Gwinnett Sheriff Butch Conway  both endorsed Corbin's opponent, Mark Gonsalves.
3) Corbin lost the runoff in a landslide – 70% to 30%.
_____
For readers new to the campaign antics of Republican Michael Corbin, we link to a recent fact-filled column from Inger Eberhart: "GOP runoff in Georgia's CD07 sees false charges of "racism" and a push for immigration amnesty."
____
 We welcome all newstips on today's position on amnesty for millions of illegal aliens from Michael Corbin.
____
Michael Corbin:
Wednesday April 20, 2022 7:00pm to 9:00pm
Groomsbridge Clubhouse 10150 Groomsbridge Rd, Johns Creek, GA 30022
"For me, it's pretty easy… I don't believe in sending troops to the border. 
I think it's a slippery slope and just think we need to change our policies. We need to have a policy on how do we get these people legal and it needs to be okay that there is a path and a process to get them back into legal status. 
Are you gonna just kick em out?  I mean how many people do you think that'll affect? The way is to naturalize them. Stop it. Stop the Bleeding. And find a way to naturalize the people who are here."
__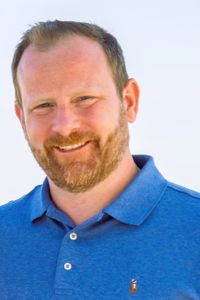 Michael Corbin on his Twitter feed (@Corbin4Congress), June 7, 2022: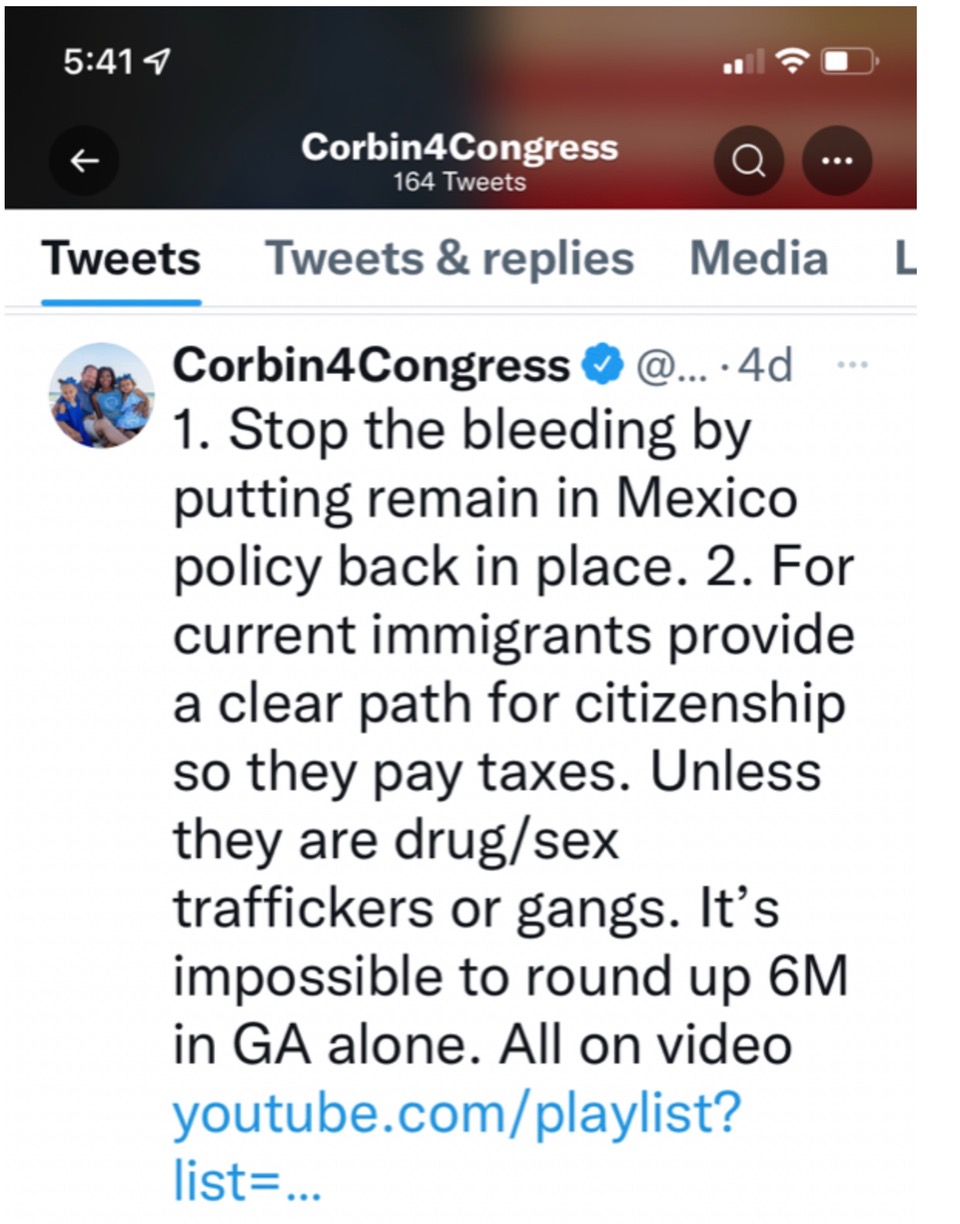 * Related: More on Michael Corbin and his race-baiting campaign tactics
Related: A retired senior federal immigration enforcement officer writes a note on * Michael Corbin
________
_____________
Michael Corbin speaking at the Saturday breakfast Fulton County Republican meeting, June 11, 2022 – after we drew attention to his amnesty/"naturalize them" statements on illegal aliens who make it into the United States:
"I'm not for amnesty. *I'm not for open borders . My words were taken out of context at the forum we had at John's Creek."
*We note that it's good to hear about Corbin's current position against open borders but it's a diversionary, straw man comment. Nobody we know of has said he supports open borders)