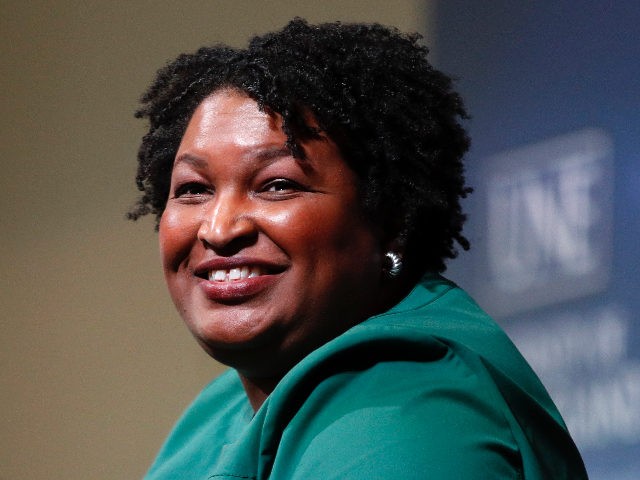 We will save this post until January, 2023 when the GA legislature begins session
Breitbart News and several other outlets ran a story "Stacey Abrams: Illegal Migrants Should Get Cheap College Slots" last week on the fact that Georgia gubernatorial candidate Stacey Abrams has advanced the "we want instate tuition for illegal aliens in public colleges" campaign ploy for the "progressive" voters.
From Breitbart:
"My first belief is that if you finish high school, you should be able to attend any college to which you are qualified to attend, no matter what your documentation says .. [because] we are growing the next generation of leaders," Abrams told an audience Wednesday at Valdosta State University."
Most pro-enforcement Americans recognize that offering any sort of reward or encouragement to any form of illegal immigration serves to encourage more illegal immigration. Pro-enforcement Americans should fight everything that encourages illegal immigration.
A video  of the 2018 runner-up in the race for Georgia governor spouting her support for instate tuition for illegals featured in the Breitbart piece tagged as being a product of the "GOP War Room." I can't be sure who exactly runs the GOP War Room but it looks like somebody from the Republican side who "stalks" the Abrams campaign made it in an effort to illustrate her willingness to reward illegal aliens and put them in front of Americans in America.
Related: The average tuition & fees for Colleges in Georgia is $4,739 for in-state and $17,008 for out-of-state #HB120 #HB 932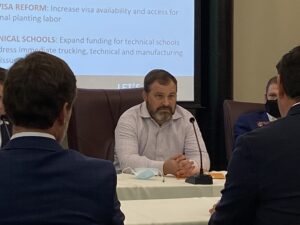 In the heat of the race for governor, Abrams position  is rightly depicted as being too far out on the left for sensible Georgia voters. We agree. But we note (along with Breitbart writer Neil Munro in the above report) that the fact it was Republicans who advanced legislation under Georgia's Capitol Gold Dome in the last several years to change state law in order to reward illegal aliens with instate tuition while American and legal immigrant students from other states would still be forced to pay the much higher tuition rates. Last year's edition of this tuition sell out was HB 120 from Dalton Rep Kasey Carpenter. And Republicans – including Rome Rep Katie Dempsey – who voted to advance HB 120 out of the House Higher Education Committee. Only the spread of too much information from the Dustin Inman Society stopped the bill from going to the floor. It was a Republican who introduced HB 932 that would have changed state law so that refugees, Special Visa Immigrants and some other foreigners could bypass the existing one year wait on accessing instate tuition in our public colleges after they had "migrated" to Georgia. Americans who move to Georgia would still be required to wait for a year to get the much cheaper rates.
We write this up merely to illustrate that for Republicans in September of 2022 the concept that a radical, far-left Democrat advocating that instate tuition be given to illegal aliens is viewed as a very bad idea to be rejected by voters.
We'll save this for January, 2023 when the Georgia Chamber of Commerce and the far left again push their demand that the Republican-controlled legislature give instate tuition to illegal aliens.