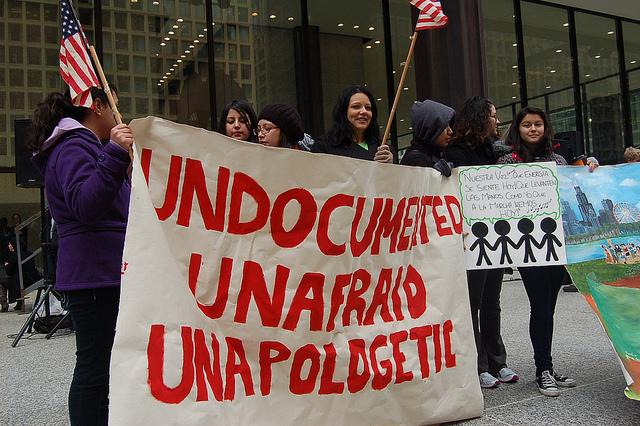 Vote record below, but first, a special note on Marietta Republican Rep Bert Reeves who, before he voted "yes" expressed his gratitude to Republican sponsor Kasey Carpenter for his "courage" and cited "unfair insults" and "blatant lies" surrounding opposition to Rep Carpenter's HB 120. We are very curious to know exactly what Rep Reeves is talking about and hope that he will find the same courage to openly cite the "lies" he mentions in committee. We did write about HB 120 bill here and here.
You can watch a one-minute video of Reeves in committee on Youtube.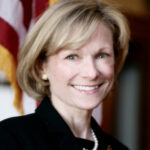 We also share a special note on Rome Republican Rep Katie Dempsey for her "evolution." Dempsey was a (silent) co-sponsor of the Illegal Immigration Reform and Enforcement Act of 2011 (HB87) but yesterday joined Reeves and voted with the Democrats to give illegal aliens special treatment unavailable to Americans and legal immigrants from most other states.
The Dustin Inman Society will work with the coming new "Liberty Group" to find primary opponents for both Reeves and Dempsey. See the other Republicans who voted with the Democrats below.
HB 120 is now out of committee. If you want to stop it from going to the Senate, please leave a short, polite message with Speaker Ralston's staff: 404-656-5020. Do not assume your own Republican Rep is a "NO" vote in the full House. The big money, pro-amnesty lobby is driving this bill.
VOTE RECORD
ILLEGAL ALIENS SHOULD PAY LESS TUITION IN GA'S PUBLIC UNIVERSITIES THAN AMERICANS AND LEGAL IMMIGRANTS FROM MOST OTHER STATES
VOTE ON PASSING OUT HB 120, MARCH 4,  2021       PASSED 16-4
HOUSE COMMITTEE ON
Higher Education
(404) 656-5146
(25) Committee Members
Name

District
Position
Chuck Martin (Chairman)  DNV  Republican
49th
Chairman
Ginny Ehrhart   NO                       Republican
36th
Vice Chairman
Patty Bentley    YES                         Democrat
139th
Secretary
Rhonda Burnough  YES                  Democrat
77th
Member
Kasey Carpenter (Sponsor) YES   Republican
4th
Member
Jasmine Clark  YES                          Democrat
108th
Member
Katie Dempsey YES                          Republican
13th
Member
Robert Dickey YES                           Republican
140th
Member
David Dreyer YES                             Democrat
59th
Member
Matt Dubnik   NO                           Republican
29th
Member
Scott Holcomb – absent                   Democrat
81st
Member
Betsy Holland YES                           Democrat
54th
Member
Rick Jasperse NO                           Republican
11th
Member
Angelika Kausche YES                    Democrat
50th
Member
Trey Kelley – absent                         Republican
16th
Member
David Knight – absent                     Republican
130th
Member
Karen Mathiak NO                        Republican
73rd
Member
Marie Metze YES                             Democrat
55th
Member
Sam Park YES                                  Democrat
101st
Member
Clay Pirkle YES                          Republican
155th
Member
Bert Reeves YES                              Republican
34th
Member
Calvin Smyre "HERE"  <–        

   Democrat

135th
Member
Dale Washburn YES                       Republican
141st
Member
Marcus Wiedower YES                  Republican
119th
Member
Rick Williams YES                         Republican
145th
Member