Image: A.F. Branco – In 2016 three Georgia residents, all illegal aliens who had graduated from Georgia high schools, went to court with the contention that their deferred action on deportation status as DACA recipients somehow provided "lawful presence" in the U.S. Further, they said DACA should allow them to attend the universities the Board of Regents has placed off limits to illegal aliens.
The 11th Circuit Court of Appeals ruled against them in 2019. On page 26 of the March 2019 11th Circuit opinion the court wrote: "As explained above, appellants are not lawfully present in the United States."
The court noted the obvious (even the liberal AJC reported it): illegal alien students are still subject to deportation proceedings. "As DACA recipients, they simply were given  a reprieve from potential removal; that does not mean they are in any way 'lawfully present under the (INA) act."
___________________________________________________________________________________________________
Updated: Typos corrected 5:32 PM 28 January, 2021.  **Updated 9:15 AM 29 January, 2021 with note on lack of criminal restrictions for eligibility.
UPDATE FEB 19, 8:47 PM – THERE IS NOW A SUBSTITUTE BILL (LC 49 0393S) WITH A SLIGHT CHANGE IN LANGUAGE DESIGNED TO CREATE FAKE NEWS. IT IS WORKING. MORE SUNDAY.
Instate tuition for illegal aliens in Georgia – House Bill 120 sponsored by Republican Rep Kasey Carpenter of Dalton
 Carpenter has three Republican co-signers and five Democrat co-signers. Without ever using "DACA," the hoped-for contention is that DACA provides "lawful presence." It doesn't.
See bottom for a list and contact info of cosponsors.
Rep Kasey Carpenter's legislation, HB 120, would change Georgia law to allow illegal aliens to access instate tuition rates in Georgia's public university and technical college systems. Three schools would be exempt because they do not admit illegal aliens at any tuition rate.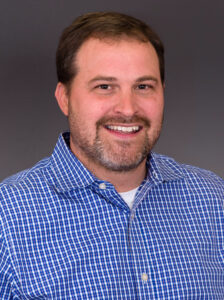 These instate rates are much lower than out-of state tuition (what non-residents pay). For academic year 2019-2020, the average tuition & fees for Colleges in Georgia is $4,721 for in-state and $16,879 for out-of-state.
This would mean illegal aliens would pay a lower rate than Americans and legal immigrants from Michigan or Nebraska (for example).
The bill is being promoted in the liberal AJC in a way that makes it sound like it would only apply to illegal aliens with Obama's illegal DACA action. Here is a quote from an AJC article before the bill officially dropped:
" (Rep Kasey) Carpenter said his bill would apply to participants in the Deferred Action for Childhood Arrivals program, or DACA."
The reality is that "DACA" is not mentioned anywhere in Carpenter's state tuition amnesty bill. Carpenter, along with his far-left, Atlanta-area Democrat co-sponsors has structured the measure so that nearly any 'youngish' illegal alien living in Georgia, DACA or not, can pay much less tuition in Georgia taxpayer-funded post-secondary schools than Americans and legal immigrants from most other states *if they meet the bill's guidelines. *(updated 3:19 PM, January 28, 2021)
Note: Read a well written explanation of what may happen to DACA in the near future from Regulatory Review.
______________________
Requirements for instate tuition for illegal aliens in Carpenter's bill:
* Student must have graduated from a Georgia High School or obtained a Georgia GED.
* Claim domicile in Georgia since January 1, 2013 or be a dependent "child" of a parent (including illegal alien parents) who claims Georgia domicile since January 1, 2013.
*  Be younger than 30 at time of initial application to a Georgia post-secondary school. This appears to mean the illegal alien who is older than 30 now could have applied in the past and been rejected but can use the date of that original application. (We have not done the math).
* Has not been issued a temporary (non-immigrant) visa to enter the U.S.A. by the federal government.
*The bill says student must be "lawfully present in this state" and present evidence of that status – and that the regents may not allow instate tuition to non-citizens who are not "lawfully present."
All italics mine.
**UPDATE: January 29, 2021 – DACA has guidelines for eligibility regarding criminal records and convictions. In HB 120 we see no such limiting language. This bill is a separate, state level illegal alien tuition amnesty that should be rejected out of hand by responsible lawmakers.
_______________________
The term "lawful presence" (different from "legal status") seems to be the rock Carpenter, his Democrat co-sponsors and his foreign labor backers are tying themselves to. Congress, and only congress, makes the determination of immigration status. According to a 2019 appellate court decision discussed further down, "lawful presence" is not defined anywhere in the Immigration and Nationality Act that regulates immigration. Illegal aliens with DACA for example, do not have "lawful presence."
Carpenter says he is trying to educate more workers. In a pandemic. With high unemployment. A move that will lower wages for Americans if successful.
Carpenter and his Democrat co-sponsors seem to be trying hard to allow the state of Georgia to create its own amnesty for tuition rates. By using the "DACA" label in talking points, but leaving it out of the bill language, they could allow perhaps thousands more illegal aliens to obtain this immigration amnesty for special treatment on tuition than the 21,000 or so illegal aliens that actually currently have DACA status.
We expect the argument to be that illegal aliens with a Georgia drivers license can use it to demonstrate "lawful presence" in Georgia to pay less tuition than legal immigrants.
See bill here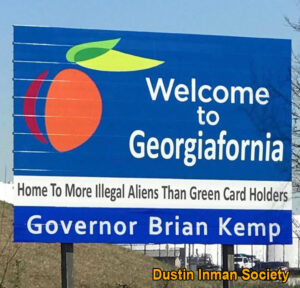 FACTS:
 Associated Press: "Some illegal immigrants get licenses in Georgia."
llegal aliens with deferred action on deportation (DACA or no DACA) can and do qualify for a Georgia drivers license because of federal law (REAL ID Act) – this special treatment applies to obtaining drivers licenses and official ID cards only.
The Georgia state senate passed a bill to end this insanity in 2017. All but one Republican voted in favor. The liberal AJC reported on it with "Georgia Senate passes measure aimed at immigrants without legal status."
The House never allowed the bill to see a hearing and the bill died. We are forever grateful to former state Senator Josh McKoon for his courage and determination.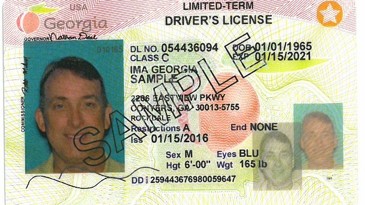 Carpenter and his Dem pals may be trying to use the drivers license as a way to get illegal aliens instate tuition. The effort seems to be to use the DACA amnesty as a way to confuse lawmakers and voters on Carpenter's tuition amnesty bill, it should be noted that illegal aliens with DACA have already lost their case in federal court – twice – when they tried to claim "lawful presence."
"Illegal aliens who have been awarded deferred action on deportation proceedings through the DACA amnesty by both the Obama and Trump administrations are illegal aliens and do not have "lawful presence" says the 11th Circuit Court of Appeals. The decision was handed down March 6, 2019.
The ruling was in response to a suit brought by several illegal aliens in Georgia who were challenging the Board of Regents policy that requires lawful presence for instate tuition purposes and admittance to some USG universities.
The Eleventh Circuit rejected all of the students' claims. The court noted that  ""lawfully present" is not a stand alone immigration classification, and it is not defined anywhere in the (Immigration and Nationality) Act  *(opinion here).
We wrote it up here, with a link to the court's opinion.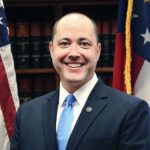 Georgia Attorney General, Chris Carr:
"We have continuously and clearly taken the position in ongoing legal cases that DACA does not confer legal status…" from the liberal WABE news.
The bill seems to depend largely on lawmaker's ignorance of the issue and the slanted promotional and inaccurate headline coverage in the media.
________
Sponsor: Rep Kasey Carpenter (R) Dalton
*Cosponsors
Rep Dale Washburn (R) Macon
Rep Mathew Gambrill (R) Cartersville
Rep Bee Nguyen (D) Atlanta
Rep Zulma Lopez (D) Atlanta
Rep Wes Cantrell (R) Woodstock
Rep Shea Roberts (D) Atlanta
Rep Angelika Kausche (D) Johns Creek
Rep Mathew Wilson (D) Brookhaven
Rep Sam Park (D) Lawrenceville (Added here Jan 11, 2022 after an update with House Clerk's office. Thank you, Judy!)
*As per Clerk's office 10:00 AM Jan 27, 2021 & Jan 11, 2022.