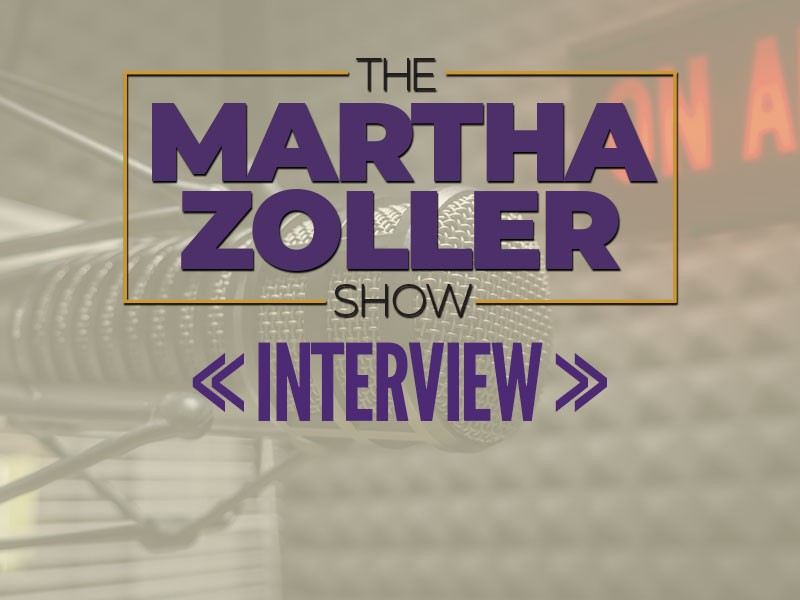 In the closing days of the 2023 push for "school choice" in Georgia, Martha Zoller had Rep Todd Jones on her show yesterday (here). He is carrying this year's school choice bill in the House. I listened in for the first time in awhile.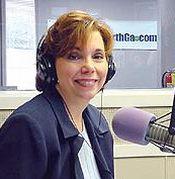 We were happy (surprised) to hear Rep Jones finally mention illegal aliens as related to the "educational freedom", "put parents in charge," "Promise Scholarship" topic. We were disappointed that he didn't mention that in the current version of SB 233 there is no language that excludes illegal alien parents from the state benefit process or serving on an oversight committee.
There seemed to be some confusion on Martha's part about what informed, pro-enforcement watchers were saying about illegal aliens as related to being eligible students.
Audio and transcript on the bottom.
Martha found time later in her show to mention me and suggest that I arrange an interview on her show. We were not aware of that possibility. The usual process of radio show hosts having guests on for interviews is that the host invites the guest. But it seems that Martha has some resentment towards me for not memory-holing Gov Brian Kemp's defiant betrayal on his 2018 campaign promises regarding "criminal illegals," the promised  public registry of criminal illegals, the "Brian Kemp Track and Deport plan" and his pledge on ending "sanctuary cities."
We now have sanctuary counties in Georgia.
Related: Under Gov Brian Kemp, Georgia is a sanctuary state for "criminal illegals"
Martha now says Kemp has done a lot on illegal immigration in Georgia, just different things than he said he would do – while continuing to try to divert listener's attention to "the border." During the last campaign Martha explained that Kemp had not done what he promised because things had changed at the border (even more illegal aliens crossing). We'll get to all that and more after the legislative session is over.
Meantime, I am happy to be on Martha's show anytime she wants me on. I wonder if I should regard  it as a hostile interview.
Audio (five-ish minutes) & partial transcript
Rep Todd Jones:
"… my swearing in in January of 2017.
Martha Zoller:
And then tell us about Senate Bill 233.
Rep Todd Jones:
Sure. So, Senate Bill 233, uh, effectively the- the Georgia Scholarship Promise Act, is what many are calling a voucher, but to me it's an opportunity to provide families who are right now districted to a bottom 25% school within the state of Georgia, to provide them with an alternative, provide them with an opportunity. Frankly, to provide them hope.
Martha:
Now, you are getting some pushback from a lot of areas, okay, but one of them is in some of the anti illegal immigration groups, are, and, uh, many of them are Republicans, are- are pushing back saying that this is gonna open the door to illegal immigrants, uh, in education. Now I would argue that we already are required by the, by the Supreme Court to educate all children that are in our country regardless of their immigration status, but is there any foundation or any accuracy to some of the claims being made there?
Rep Todd Jones:
Yeah. So, when we were forming 233 with Senator Greg Dolezal, he's the primary author of this, uh, on the Senate side. I'm honored to be carrying it on the House side. There was a series of things that we wanted to be able to do to make it clear, uh, what parents would be, uh, allowed to be able to take advantage of this voucher or the students, what a school would have to do. If it was a private school, what would have to occur for a homeschooling student, a hybrid school, et cetera. What would be accountability standards? What were the financial standards? And all the transparency that goes along with it. We wanted to make it the strongest school choice bill in the entire country in terms of, I'll say, accountability.
Uh, in terms of this question around I'll say illegal, uh, immigrants receiving the voucher, I can say this. To your point, the Supreme Court's been very clear in terms of being able or having to educate students within the public school system, but we added in to 233 not only are you an existing public school student, but you also are eligible for HOPE. And HOPE, as you know, is effectively our opportunity to provide kids a pathway into the university system and be able to cover anywhere between 90% to 100% of their cost.
That does not provide for the funding of anyone who is here illegally. So ultimately, putting the guardrails around not just are they in the public school system, but also eligible for HOPE puts the guardrail in in terms of who can and who can't. But the other thing I like to mention is, is that the voucher itself is not fungible cash. It's not just cash that's deposited into the parents', um, I'll say bank account, but rather it is a third party administered account that can only be released based on approved or pre-approved expenses that the commission has already reviewed and has indicated that those are expenses that are appropriate to be paid for by the account.
Martha:
You know, since about the 1850s or '60s in New Hampshire and Vermont, there has been a system called Town Tuition. Uh, it is a system where basically the money follows the child. And it became about because there were a lot of small towns in New Hampshire and Vermont where maybe they didn't have enough money to have a middle school and a high school, or whatever. So there's been this, you can go to … It used to be you can go to parochial schools, you can go to private schools. Up until the 1980s, you could go to parochial schools. And they've had this in place for, you know, 150 years.
Um, hav- are you aware of that system? Had you heard about it? Has anybody looked at it if so? Because it seems like we got a model that's worked for 150 years, and, you know, but nobody seems to know about it.
Rep Todd Jones:
So, I would, A, yes, I am aware of it. B, I also agree with you that no one is aware about it, is- is aware of those programs. But you're starting to see maybe not exact replicas, but at least I'll say, a- a- a good overlap, uh, in Arkansas, you're starting to see, in Florida, in terms of what they voted last Thursday in terms of universal money follows the student. So, these are I'll say concepts that are starting to sweep across the country, especially in those states that lean red or hard red. And we hope that our, and coming back to 233, we feel as if we have tailored this in such a way, uh, that to your exact point, if the school's in the bottom 25% of our state, we're not looking to do anything adverse to that school.
I want to be clear. If a student takes a voucher from one of those school systems, the per capita funding actually goes up, not goes down, and that's a long formula and a, probably for a longer conversation. But we see this as an and, Martha, not an or. We're gonna continue to fund public education, totally fund public education and provide those students who are districted to a bottom 25% school to be able to have an opportunity to do something else, because let's face it, education is the great equalizer.
Martha:
Amen to that, you know. Education and economics is what separates us. Okay.
Rep Todd Jones:
That's right.
Martha:
And that's what we need to- to look at. Um, of course, I've gotten a number of question when the people heard you were gonna be on. I got some questions that I've k- kind of compiled because they were all on the same topic. Um, Florida made some big changes in their education system back during Governor Bush. And- and e- essentially by adding choice-…"