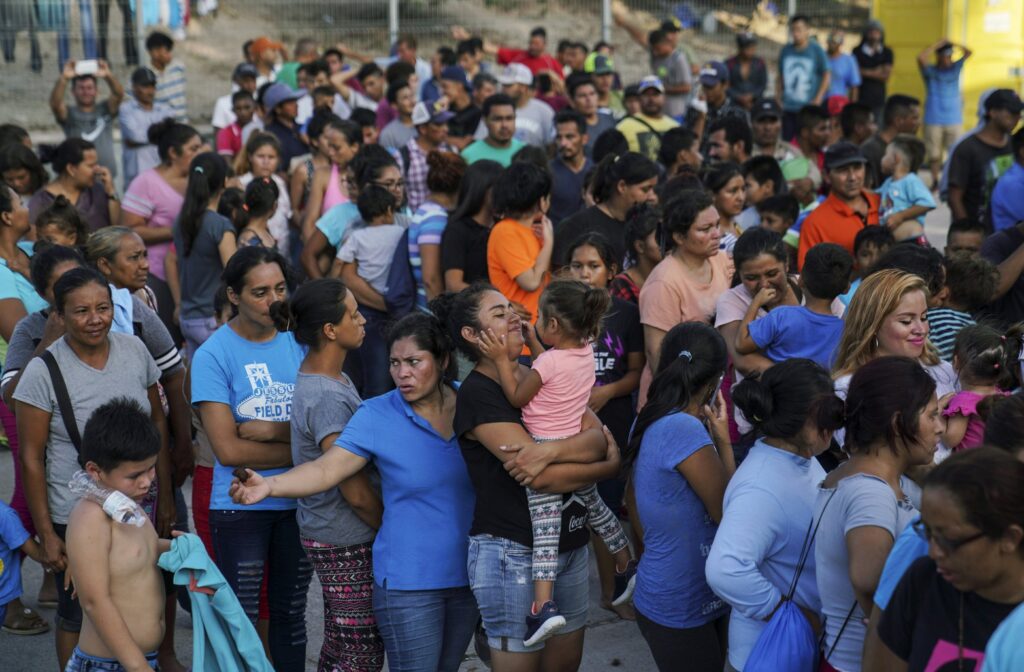 Hundreds of thousands of illegal aliens have been Georgia residents for more than a year.
Update: March 31, 2023 11:00 PM: SB 233 failed in the House, a vote to reconsider passed and the has been put back on the General Calendar for next year. See the Breitbart story "Georgia blocks plan to open K-12 grants to illegals."
Update: March 28, 2023, 10:50 AM: GOP Gov Brian Kemp has publicly endorsed the bill and is now urging the House to pass it. There is still no language excluding illegal alien "parents" from the oversight process.
Update: March 24, 6:22 AM: The House took up this bill yesterday but ended up voting 95-70 (see "House vote 293") to table the measure – after Gov Kemp sent word through a floor leader that he supports the school choice legislation as is. *Notable that 13 members were excused from voting.
Rep Will Wade offered a plea for passage from the Well before Pro Tem Jan Jones moved to table the illegal alien -friendly measure. Two minute audio from House floor:
__________________________
Most conservative Georgians do not want illegal aliens to be able to apply for any non-fed mandated benefit, direct the destination of state funds, be reimbursed for out-of pocket expenses, or serve on a "Parent Review" committee that determines what expenses are eligible to be considered as a "qualified education expense" under state law.
Despite more than a year of warnings to Republican lawmakers under the Gold Dome, language in the pending "school choice" bill does not require "parents" (who make the application to begin the proposed new state grant process) to be U.S. citizens or have legal immigration status.
Best solution: Amend the bill to require "parents" to be verified as U.S citizens or Lawful Permanent Residents (green card holders) as is the well-disguised requirement for student eligibility.
A weaker (partial) solution: Clearly designate the scholarship as a "state grant' in the bill and add sentence that requires verification under OCGA 50-36-1.
(Beginners guide: We think the "Promise Scholarship" should be regarded as a "state grant" and thereby a public benefit under Georgia's verification of lawful presence law OCGA 50-36-1. We have repeatedly urged all concerned to make that clear (or not) in the bill. If it is a state grant, the applicant (the "parent") would be required to complete the prescribed verification process to swear to "lawful presence.")
Below is another line-by-line write up on part of the role of "parents" in the administration of and participation in the proposed new state "Promise Scholarship."
Modified structure.
See also LC 49 1458S and LC 1458S/hrcs (lines may not exactly match in later versions).
Line #
37  'Parent' means a biological parent, legal guardian, custodian, or other person with
38 legal authority to act on behalf of a student.
64  (G) Other expenses authorized by the State Board of Education or the commission; or
65  (H) Individual education expenses authorized by a majority of the parent review
66  committee provided for in Code Section 20-2B-6.
72  (a) A student shall qualify for a promise scholarship account under this chapter if:
73  (1) The student's parent resides within Georgia and has been a Georgia resident for at
74  least one year; provided, however, that the one-year requirement shall not apply if the
75  student's parent is an active duty military service member stationed in Georgia within the
76  previous year;
201  (3) The commission shall develop a system for parents to direct account funds to
202  participating schools and service providers by electronic funds transfer, automated
203 clearing-house transfer, or another system that the commission finds to be commercially
204 viable, cost-effective, and easy for parents of participating students to use. The
205 commission shall not adopt a system that relies solely on reimbursing parents for
206 out-of-pocket expenses, but may determine certain qualified education expenses that must
207 require reimbursement or preapproval for purchase. The commission is authorized to
208 qualify private financial management firms to manage the payment system.
231  (a) To assist in the determination of whether certain expenses meet the requirements to be
232  considered a qualified education expense under this chapter, a parent review committee
233  shall be established.
234  (b)(1) The committee shall comprise one person with relevant knowledge, skills, and
235  abilities and eight parents of participating students appointed by the president of the
236  commission. Four of the parents shall reside in local school systems with student
237  enrollment greater than 10,000, and four of the parents shall reside in local school
238  systems with student enrollment less than 10,000.
239  (2)(A)Members of the committee shall serve for staggered three-year terms and may
240  be reappointed; provided, however, that no individual shall be permitted to serve more
241  than three terms.