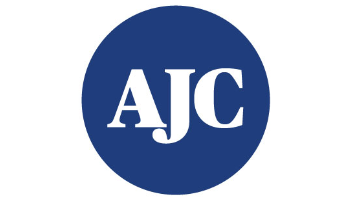 Editors change source of inaccurate information on pending legislation from sponsor to…the AJC.
We posted a detailed piece last week on Republican state Rep Kasey Carpenter's instate-tuition-for-illegal-aliens bill (HB 120) and the fact that he is selling it as a bill to provide instate tuition to DACA recipients only. He may change the language to put some reference to DACA in the legislation, but it isn't there now – (LC 49 0327/a) and it wasn't there when he introduced the bill. We cited a Carpenter quote from the uber-liberal and often fake news-spewing Atlanta Journal Constitution (AJC) promo coverage (Georgia lawmaker to reintroduce in-state tuition bill for young immigrants)  that went :"Carpenter said his bill would apply to participants in the Deferred Action for Childhood Arrivals program, or DACA."
The AJC didn't put the second string on this one. The byline belongs to Jeremy Redmon, the AJC's longtime immigration reporter (they removed that label several years ago, but he is still that guy). Redmon is pretty well-versed on immigration law as well as legislation and the fact that DACA is not in the HB 120 bill would not have gone unnoticed. Which is why the AJC had the qualifier "Carpenter said his bill…" (italics mine).
Jeremy Redmon reads our stuff. Amusing side note: Redmon has me blocked on Twitter. He knows the bill is in trouble and like the management and editorial staff of the AJC, he has an agenda.
Fast forward a few days to the January 31, 2021 Sunday edition in which the AJC ran a new blurb on the same bill on the "Capitol Recap" page (A-4) in which the liberal AJC is now telling readers (including irresponsibly ignorant Republican state lawmakers) that the legislation "would apply to participants in the Deferred Action for Childhood Arrivals program, or DACA." Again, that is false. All anyone need do is to read the bill to see it is false. This is typical of the AJC. They are now beyond merely promoting the scam legislation, and are now misrepresenting its contents. It is far from the first time.
The AJC is not to be trusted, but there are still people who will accept total lies because "I read it in the newspaper…"