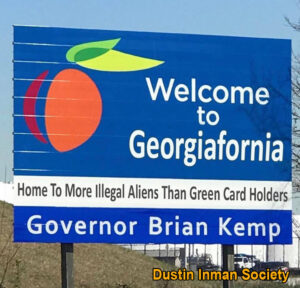 Pitching a story and pleading for help
 #BigTruckTrick
Media blackout in Georgia
18 Feb 2020
 After campaigning on a promise to "track and deport" criminal aliens and keeping his 'Big Truck' for "rounding up criminal illegals" and a solid pledge on ending sanctuary jurisdictions while citing Kate Steinle and other victims, Georgia's establishment Republican Gov. Brian Kemp has been totally mute on any part of illegal immigration since Election Day, 2018.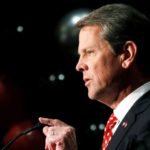 This, despite a growing unease by the pro-enforcement, independent voters. Here is my Brian Kemp file that includes letters to the editor and other information. The liberal media here in Georgia, including the AP and AJC have watched this happen without so much as a single note of Kemp's betrayal on illegal immigration in a state that is home to more illegal aliens than green card holders — and more than Arizona (DHS).
Also despite the known rapes and murders committed by illegal aliens in Metro Atlanta, Kemp is still silent. He does not speak up to support the sheriffs who are fighting the corporate-funded anti-enforcement leftists in the full scale assault on 287(g)/. "Chinga La Migra!"
Add to that the fact that state law requires GA Dept. of Public Safety to have a 287(g) agreement and to train ten new officers each year in that program. Under Kemp, DPS is not 287(g) authorized.
While cutting the budget by $200 mil this year, he will not consider a $100 million annual new revenue stream because it effects black market labor in our Big Ag industry.
Now, POTUS announces his intent to send Border Patrol Agents to Atlanta to help with the sanctuary city crisis while Kemp remains silent. *Stats on criminal aliens in our prison system. POTUS endorsed Kemp – largely due to his announced "tough on criminal illegals" claim. It is obvious that President Trump is doing the job Gov Kemp will not do.
Because Republican-ruled Georgia is about where California was around the late 1990's on this and the political corruption involved, we have taken to calling our once conservative state "Georgiafornia."
BTW": Georgia's governor has a "do not call me policy." We are pleading with a national news outlet to expose this dangerous and defiant rot. And Kemp is pushing legislation through that will "reform" the dual enrollment program in our schools in an effort to educate more workers – but he refuses to insert any verification system to filter out illegal aliens who are obviously not eligible to work.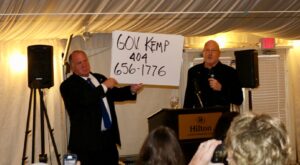 We held an event here Feb 8 that featured former Acting ICE Director Tom Homan as keynote speaker and when he learned of the above and verified it with his active Georgia-resident ICE Agent friends, he took some verbal swings at Kemp on Fox and Friends and at our event. Please see photo here.
Again, despite all of this, the GA media is silent. Most Georgians are unaware of any of this.
We are pleading for help from the outside world. I have been blacklisted by the media here since the amnesty fight of 2013 and a front page profile in NY Times and a resulting interview/trial on Univision with Jorge Ramos. Local agenda-reporters went bats over that one.
D.A. King
@DAKDIS
Marietta, GA