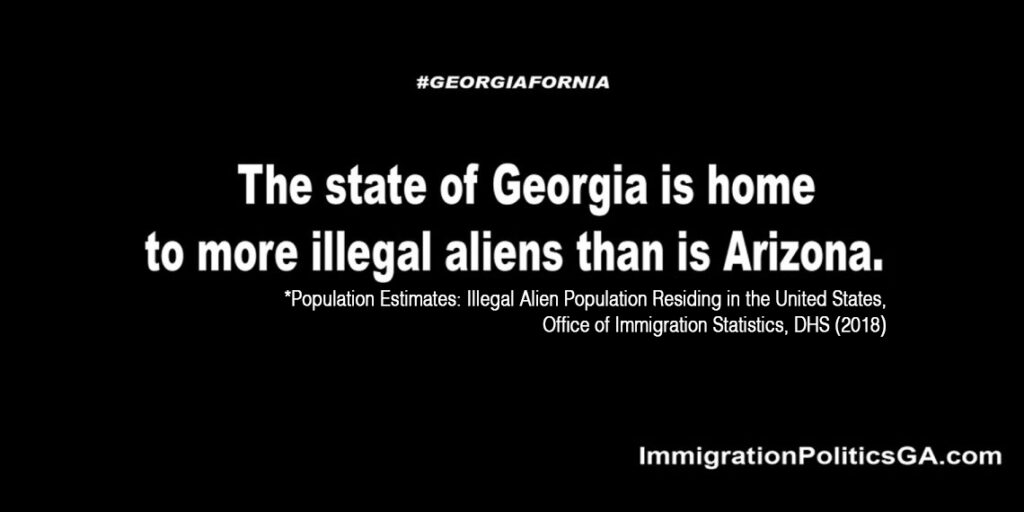 ________
Do you want to know how many illegal aliens are on in GA prisons and how much that costs taxpayers? Their crimes? Where they are from? We do.
HB 131 will produce public, quarterly reports on exactly that! You can read the short bill
here
(lick on "current version").
WARNING: Lots of people in state government do not want you to know!
Monday is "Crossover Day" – which means bills must pass one of the two Chambers to move to the other. We need HB 136 to pass out of the GOP-ruled House.
We need calls (
404-656-5141
) to
Rep Richard Smith
, Chairman of House Rules Committee over the weekend
and
on Monday morning.. Please leave a quick message with the staffer
or
voice mail:
"Please tell Chairman Smith we are watching HB 136 and want it to become state law. Please let our Reps vote on HB 136."
Georgia is home to more illegal aliens than green card holders! We have sanctuary cities and counties!
If you call and email, I'll wash your car!