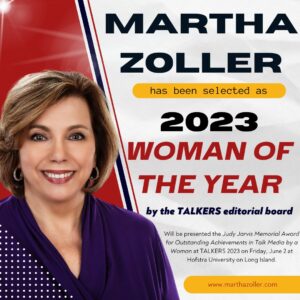 From the Friday, Nov. 17, 2023 Martha Zoller radio show.
Martha Zoller:
"And you know, I have had Marilyn Marks on before, and she's taken a lot of pot shots at me. But I'll be very honest, she's one of those people that you can't have a conversation with, because she's only got her point of view and she's not willing to consider anything else. And look, I'm a, I'm as open as anybody else. Anybody can call in. I got DA King attacking me almost every day on Twitter, where I've reached out to him. I've told him on Twitter. I've called him in the past. He can be on any time he wants to to call, to, to talk about immigration if he wants to. But a lot of people just wanna get on their mountain, say their point of view, and not ever entertain anybody else."
Audio below  FF to 04:16-ish.