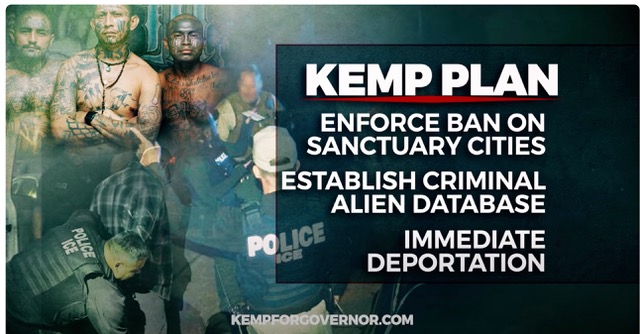 As someone who has dealt with the organized crime of illegal immigration every day for the last two decades, I never know how much information on the topic normal people see. So please forgive me if you have already seen any of this in "the news." But I doubt it.
Biden program allows more than 200,000 illegal aliens to fly over the border
My friends at the Center for Immigration Studies in Washington have posted an article that illustrates the fact that not all illegal aliens are entering the U.S. along the southern or northern border.
Over the past year, "more than 200,000 people from four countries" used a direct-flight parole program to enter the United States illegally, says Todd Bensman, senior national security fellow at the Washington-based think tank devoted to researching immigration issues.
Those 221,456 illegal aliens are from Haiti, Venezuela, Cuba, and Nicaragua. Bensman learned of the federal government's "CBP One" mobile application parole program, which "permits inadmissible aliens to make an appointment to fly directly to airports in the interior of the United States, bypassing the border altogether" through a Freedom of Information Request.
The Biden administration introduced the CBP One mobile app to illegal aliens as a way to schedule an appointment at a port of entry and be illegally paroled into the interior of the United States. (The acronym CBP refers to U.S. Customs and Border Protection.) More at CIS.org
ICE quietly planning to issue photo IDs to illegal aliens
The Biden Administration has directed Immigration and Customs Enforcement (ICE) to provide photo ID cards to illegal aliens it releases into the country. Leaked images show pictures of the proposed ID cards, which include a photo, identifying information, and security details.
The proposed IDs mock interior enforcement efforts and further normalize the existence of illegal aliens in the U.S. ICE launched the pilot program for these ID cards, called the Secure Docket Card Program, last year to provide illegal aliens with an ID card upon release into the U.S.A. See more at FAIRUS.org.
Prediction: It's only a matter of time before Democrats in state and local governments around the nation concoct justification for accepting the new "illegal ID" as valid for accessing public benefits – or maybe voter ID.
Illegal aliens now getting work permits unavailable to legal guest workers on visas created by congress.
As of October 1, the United States Citizenship and Immigration Services implemented expedited processing of Employment Authorization Documents (work permits) applications for inadmissible aliens that the Democrats running the White House illegally parole into the country using the CBP One app or through one of their new parole programs that are only available to nationals from certain countries. The agency will also begin issuing EADs with five-year validity periods instead congressionally approved two-year periods. More at CIS.org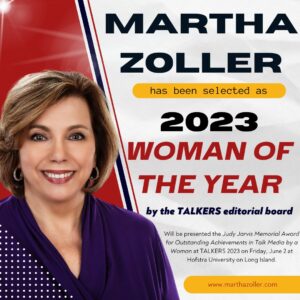 Radio show host explains Kemp's refusal to honor his 2018 pledge on 'criminal illegals'
 Republican stalwart and Gainesville radio show host Martha Zoller (WDUN- 9-11 AM weekdays) has repeatedly expressed her displeasure with yours truly for failing to forget Gov Brian Kemp's many detailed 2018 promises on addressing "criminal illegals." Zoller, a former Kemp staffer, also offers her audience an 'expert' explanation of why Kemp hasn't moved on any of those promises; It's because illegal immigration has increased so much since then. "He had to change his tactics" says Zoller who was appointed to the state school board by Kemp. She has promoted this idea more than once on the air and says discussing Kemp's betrayal is "wasting time."
Zoller is the Talker's Magazine 2023 Woman of The Year. For those of us who remember Kemp's campaign promises, she is advising her audience that Biden's open borders have apparently made ending illegal sanctuary policies in Georgia, creating a public database of "criminal illegals" and sending legislation ("Brian Kemp's Track and Deport Plan") to the General Assembly to "update Georgia law to streamline deportations from our jails and prisons" an outdated, non-priority concept. Got it?
You read it here first – unless you have already seen my 'Martha Zoller' file at ImmigrationPoliticsGa.com.
A version of this column is published in the Oct 9, 2023 edition of The Islander newspaper in Glynn Co. GA.