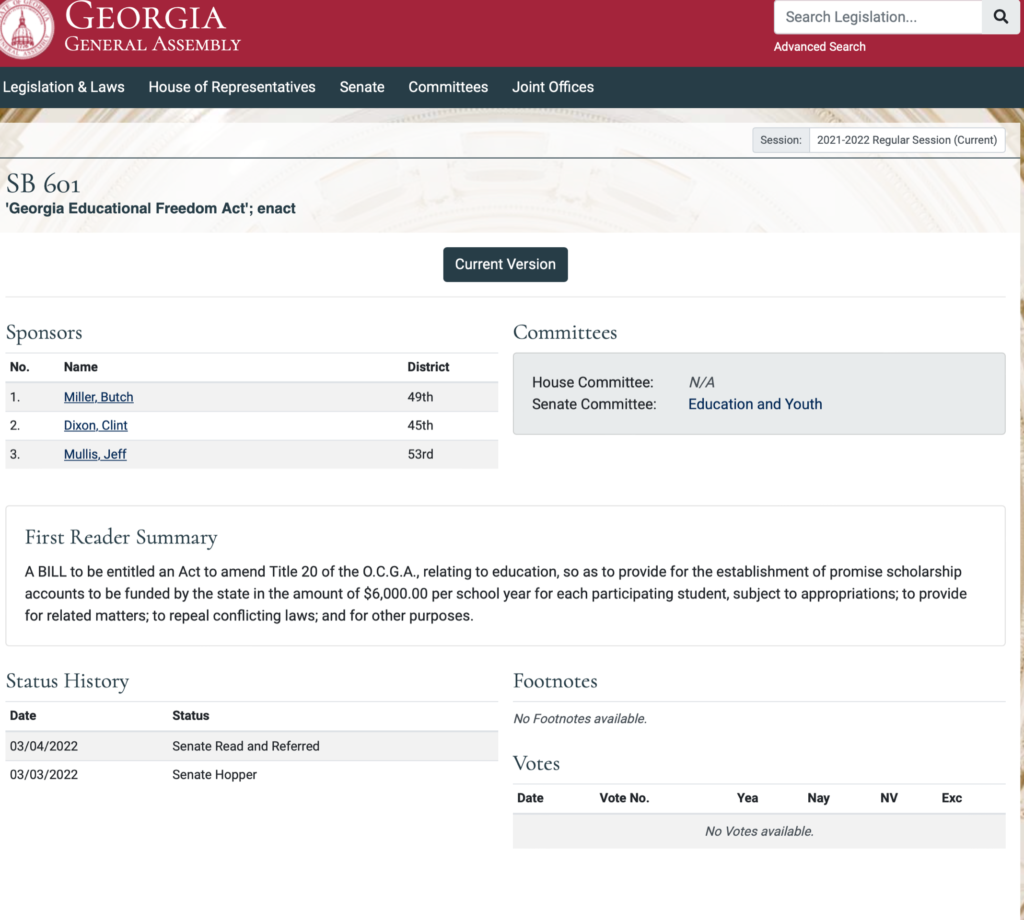 SB 601 from Sen Butch Miller was dropped in the state senate on Thursday, March 3 and assigned to the Education and Youth Committee on Friday, March 4. A meeting notice was posted for the bill in an 8:00 AM meeting on March 7, but we have learned the bill was not taken up today and will be heard in a 9:00 AM meeting Tuesday (tomorrow, March 8). In room 307, CLOB. Update: That meeting here.
"School choice" HB 999 & HB 60 were bad bills in large part because they did not exclude illegal aliens from the benefits created therein. We wrote about it here.
SB 601 takes a swing at excluding illegal aliens – but misses. The language is poorly researched, poorly written, incomplete and unworkable:
(line) 70  20-2B-3.
71  (a) A student shall qualify for a promise scholarship account under this chapter if:
72  (1) The student's parent or parents currently reside within Georgia and are United States
73  citizens, or if not citizens, then lawfully present in the United States under federal
74  immigration law as substantiated by valid documentary evidence verified by the
75  Department of Homeland Security;
Repeat: This wording will not create a real or workable system for excluding illegal alien students from state K-12 financed private school education.
I have emailed and left a message for Sen. Miller on this topic this AM.
_
Updated 3:00 PM
These two lines do not smell good at all:
246  (f) The commission may contract with a qualified nonprofit organization to administer the
247  program or specific functions of the program.