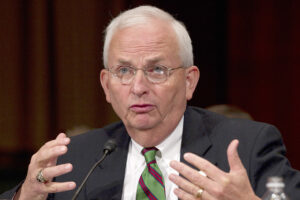 Radio host asks senate candidate about amnesty and allows that we need to "update" our legal immigration system
The below is a transcript (Rev.com) of the October 11, 2021 radio interview on WDUN – AM.
Scroll down to about half-way to see relevant exchange in bold.
Here is my June, 2021 write up on the fact that Georgia Ag Commish and senate candidate Gary Black told a U.S. Senate panel that the U.S.should legalize blackmarket labor farm workers with a work permit – and require them to stay in the Ag industry to keep that new legal status. Here is a July note on former Gov. Deal's support for Black.
Martha Zoller has not invited me on her show to refute Black's denial that he has proposed amnesty for these illegal aliens and she has not mentioned the indentured servitude angle. We are blacklisted cancelled in Georgia media. Even the "conservative" media.
*Don't miss the part further down in which Zoller assures listeners and her candidate guest that we need to "update" our legal immigration system – is she advocating for an increase in numbers?
–>As is his habit when reality pops up on his amenity position, Black struggled to change the topic to H2A visas. We urge voters to hit the above write up link and see exactly what he told the same senate to which he wants to be elected.
Visa overstays not included.                               
We also note that neither Black nor Zoller told listeners that about half the illegal aliens in the U.S. today did not enter the U.S. illegally.
The Martha Zoller Show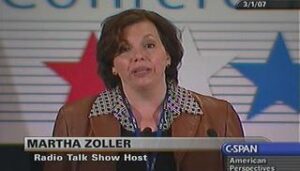 October 11, 2021
Host Martha Zoller: (00:00)
"Gary Black……  and he's with me on the phone. And unlike, uh, President Joe Biden, who in his more than 50-year career, has never been to the U.S. border, uh, Gary Black ha- is… just came back from a trip to the United States border. Um, Gary, thank you for being with me today.
Gary Black: (00:17)
Think about this, Martha, we started talkin' to each other on the regular 16 years ago. There's a lot of [inaudible 00:00:24] we thought about, but none more serious than this. It's- it's been a very interesting weekend.
Host Martha Zoller: (00:29)
So, just give us an overview of what you did, what you saw while you were down there.
Gary Black: (00:34)
Well, very fortunate with some- some good contacts, uh, with customs, and border patrol, and the Texas Farm Bureau, and, uh, good friends there. Just said, "Look, we'll- we'll, uh…" Not a- not a, uh, a- a- a clean briefing. We- we wanna get in vehicles and let's- let's go see real activity. I was very fortunate over a period of about 36 hours to do that. We spent a good bit of Friday night on the border as close as 150 yards from the, uh, from the Rio Grande to the back paths where, uh, individuals seeking, you know, to gain entrance into, uh, into our country. You know, they pay $8,000 on the Mexican side to get in- into a boat, or a raft, or something, and then they're ferried across, uh, and- and then we were able to see, uh, then just firsthand, Martha, literally, walking, uh, into freedom and into what has been created, uh, by the Biden and- and Warnock administration, uh, as I- I- I believe it is, uh, that way.
Gary Black: (01:36)
It's a welcome center. We've set up a welcome center underneath, uh, one of the bridges there connecting Mc- McAllen, Texas, uh, to Mexico, and, uh, in just an hour and a half, we- we encountered 44, uh, women, infants, children, men, uh, just, uh, casually walking. No fear. No fear whatsoever. I was with, uh, [inaudible 00:01:59] folks, and, uh- uh, representatives of their, uh, employees union, and just, uh, no feat whatsoever. Just walking straight in, uh, and, uh, and it's just, uh… It- it is far worse than any of us can even see on- on FOX News or anything, and- and that's my- my personal experience.
Host Martha Zoller: (02:18)
So, what's the answer? I mean, what… You know, if you're elected to the United States Senate-
Gary Black: (02:23)
Yeah.
Host Martha Zoller: (02:23)
… what are you gonna try to do to fix this?
Gary Black: (02:26)
Fir- first of all, we've gotta turn, uh, to, uh- uh, President Trump's policies were correct, and we had- we had put- put some, uh, other- other folks that just told us, you know, the wall was working but then the return to Mexico, the- the- the deportation was working because it was removing the incentive. We have to remove the incentive for people to just casually walk in and invade our country. So, the incentive is, uh, you know, I get to sign up. I get [inaudible 00:02:56]. I'm… I'll tell you what I'm gonna do, I'm gonna reunite with someone who's already here illegally, 'cause that's- that's what they were- they were telling us. Uh, sometimes, uh, what they see is men come, gather, and- and- and they pay their entrance. They find employment, uh, and then wind up, uh, sendin' for wife and- and children, and then 30 days walk from Nicaragua.
Gary Black: (03:20)
We- we encountered one lady with a terrified, I would say, five-year-old little girl out in the middle of nowhere in the dark. Th- they very likely were being re- reunited with someone else who was- who was already here illegally, so we… I think what we have to do, Martha, is- is those folks that are here need to be turned around immediately. There needs to be immediate deportation. We- we have to stop… We have to… It's not just a matter of turning it off, turning the end of the faucet down. We've got to seal the border.
Gary Black: (03:52)
Right now, the United States of America, Mc- McAllen, Texas, and I suppose all across that sort of… We do not have a border, in my opinion. And so, establishing a firm border stop, secure our country policy. Anything short of that is derelict. That's what we're seeing out of this president. That's what we're seeing really out of… I- I [inaudible 00:04:14], you know, Senator Warnock, Senator Ossoff, the entire democratic, uh- uh- uh, delegation from the state of Georgia, I [inaudible 00:04:23]. I'd- I'd like to invite to host 'em. I'd- I'd love to take 'em down there, uh, and- and just see. Because we've gotta work together to solve this problem for our country.
Host Martha Zoller: (04:36)
Now, you probably better than anyone understand the need we have for certain types of agricultural workers and other kind of temporary workers. And you know that they… You've seen the criticisms of you. There are people out there that say that, you know, you are in favor of amnesty, uh, as it relates to that. And I know that that… I wanna give you a chance to answer that, but also, to- to show people or to tell people because you've been working with this issue of having to get the right mix of workers into this country for particular jobs for a very long time. 
Gary Black: (05:07)
Yeah, uh, thanks, Martha, because all those statements are, uh, first of all, false and foolish. And, uh- uh- uh, I've never been for amnesty. Uh, do we have, uh, do we have to have… And this issue, and H-2A, and those type of guest worker programs are two completely different subjects. I mean, they're- they're not even connected. Uh, Georgia's- Georgia's the largest user, uh, largest persistent… participant in the federal, the- the legal work of guest worker programs, which a- a lot of people want to do. A lot of produce- producers need, uh, access to such a program where people do work and then they go home, and there still needs to be some revisions of that program, uh, that… to make it- to make it better, but what we're talkin' about is the illegal invasion of our country right now. 
Gary Black: (05:59)
I- I saw it, and we're not talkin' about Mexicans there either. We're talkin' about Nicaragua, uh, Guatemala, uh, the Middle East, and then what is horrifying and- and some briefings I received on- on- on Saturday, a- a tremendous influx in Chinese. From all over the globe because they know the poorest nature of this- of this- this border, so, uh, those… That needs… It- it has to be stopped. It has to be stopped now, Martha, or our- our [inaudible 00:06:30] community in Georgia and America's in jeopardy.
Gary Black: (06:34)
We- we encountered one gentleman, uh- uh, walkin' up, uh, in one of the groups in, uh, like- like a- a [inaudible 00:06:41] Atlanta Braves hat, so, uh, let your- let your mind wonder rec- you know, wonder where he's headed.
Host Martha Zoller: (06:46)
Yeah. Yeah.
Gary Black: (06:46)
And- and- and he could be- he could be a new- a new fan during the- during the playoffs for all we know, but [crosstalk 00:06:54]
Host Martha Zoller: (06:54)
Well, you know, when- when Senator Pur-
Gary Black: (06:56)
(laughs)
Host Martha Zoller: (06:57)
When Senator Purdue was in, um, office, he, along with Tom Cotton, introduced something called the RAISE Act where it took a look at-
Gary Black: (07:05)
Yeah.
Host Martha Zoller: (07:05)
… legal immigration and what needed to be done. Because, you know, as you know, we've got huge backlogs in the H- H-2A and H-1B visa-
Gary Black: (07:14)
Yup.
Host Martha Zoller: (07:14)
… green cards… You know, people apply for green cards because there's a two-prong problem, right? I mean, there's the number one thing, you've gotta secure the border. You gotta stop the inflow coming in. If you don't do that you can't do anything else. And then we've got a legal immigration problem that needs to be updated that really has not been updated since 1986.
Gary Black: (07:34)
Yeah, I- I look- I look forward to being a part of that solution. There- there- there are a lot of ideas out there, and- and probably… that we're- we're… This morning is not- not sui- suitable talk about it. We can talk about it in the future, but what- what we have to stop the incentive right now, Martha. That- that is the danger to the country is the incentive and the, uh, absolute lack of fear to just simply walk in. You know, they've- they've lost… have- have… I was with a- with a- with an agent Friday night who said… you know, who touched- who touched the human side of this, and he- he- he had to pick up a- a dead nine-year-old boy who had walked around aimlessly in, uh, between the river and this, uh, and this- this, uh… I called it the welcome center. Uh, because he just couldn't find his way. CBP's actually put… posted arrows now to show you- show you the way to the welcome center.
Host Martha Zoller: (08:28)
Wow.
Gary Black: (08:30)
Uh, 'cause this little- little kid had died of dehydration. And, you know, that… there is a human… There's no doubt a human side of that, but in order to have the- the human side of- of protecting America, we have to stop this now. Remove the incentives then in tandem work on wh- wh- what… Do we need talent? Do we need, uh- uh, those types of folks that would like to live here? 'Cause we- we are a nation of immigrants. There should be a process that people follow, and- and- and we should be selective. We should be able to, uh, you know, to engage in that process, as opposed to rollin' out the red carpet, putting you in the queue line to gather your goods, sign up for free stuff, and then get in- get in a taxi or somewhere and- and go- and go to who knows where.
Gary Black: (09:24)
One- one of the farmers- one of the farmers, Martha, we were in a cornfield that's in between the Trump wall and the river. And I- I was right there in the cornfield. He said, "We were harvesting corn back in July, and it was like, uh…" And these would be my words, like the Field of Dreams. The- the- there were… These illegal entrants were walking out of the- out of the cornfield and had already somehow been able to get in contact with- with individuals here that obviously they knew. They were hoppin' in taxis, avoiding the welcome center, avoiding, uh, custom and border patrol, comin' out of the cornfield like the Field of Dreams, hoppin' in, uh- uh, transportation, and who knows where they are today. The federal government does not.
Host Martha Zoller: (10:14)
The federal government doesn't know. States don't know what people are coming and how many are coming. States don't know how they're coming. And, you know, Gary, I know you're in this process and you've got to run a Senate race the way the process is today. But senators do not… are not beholden anymore to the states they came from. They get more involved in being a part of their caucus and doing what the caucus wants them to do. And there's some guilt on both sides of this, and… Rather than saying, "My first priority is to Georgia. My first priority is to Texas," Virginia, wherever they're from. That's what the founders intended.
Gary Black: (10:52)
It's exactly, and it's not… It was never intended to do this so that you could do something else, and that's one thing as a United States senator I… This is a journey that, uh, I, you know, I see that needs to be taken, and my family, we are- we all in, uh, to try to go fix some things for this republic. I believe this republic's worth saving, but- but it's not a, uh, it's not a joyride [inaudible 00:11:18] to play along so you get to do something else, for me. Uh, I- I think you know that and I- I- I've always stood for Georgia. I'm the… I've told the Trump administration, uh, what I think… what I thought about, uh, some trade issues, uh, and- and, uh, and- and other things.
Gary Black: (11:36)
And sometimes I agreed, and sometimes I didn't, but that… I- I… Even- even in the past, you know, previous four years, I've stood up for Georgia, uh, even when that wasn't cool. So, uh, it's- it's time that we- we put this as a top priority for national security, for domestic security, for security of our jobs and or economy, and security of the heart of the nation, which is the Constitution. Martha, they're all in jeopardy because of this poorest… our- our lack of will, uh, to- to- to secure, uh, the border of the United States of America, and it's gonna be a priority when I'm in the United States Senate in Georgia.
Host Martha Zoller: (12:15)
Gary Black, tell folks how they can get in touch with you and help you with your campaign.
Gary Black: (12:19)
Thanks a lot, Martha. Votegaryblack.com. Since we, uh, last talked, I… we've got some wonderful new resources there, and, uh, follow us on- on all the social, uh, social media, uh, platforms, and please, you know, let's get this word out. We've got some very interesting and more to come, uh, this week from a video standpoint and other social media reports this week. Help us get this out, folks. Let's secure the border and secure it now. Thank you, and God bless.
Host Martha Zoller: (12:45)
Thanks, Gary Black.