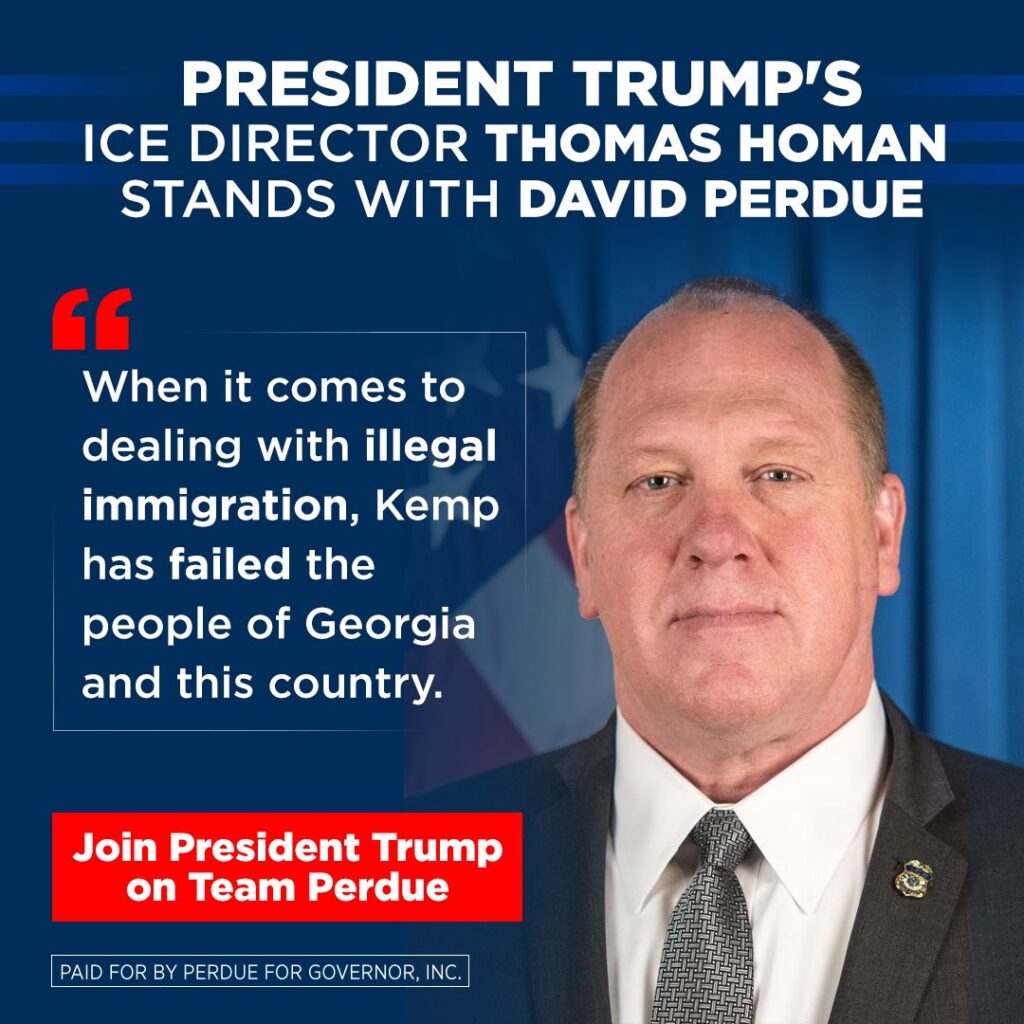 Tom Homan, acting ICE Director under President Trump has endorsed former U.S. Senator David Perdue in Georgia's Republican Primary race.
Mr. Homan was the keynote speaker at the February, 2020 Dustin Inman Society event 'Honoring Immigrants: A Pro-enforcement Conversation on Immigration' in Atlanta and raised the issue of Gov Kemp's defiance on his 2018 campaign promises then. We reminded all concerned about that fact last July with "Illegal immigration in Georgia: Former ICE Director Tom Homan Condemns Gov. Brian Kemp."
We note that this announcement was posted on Twitter Friday, but we cannot find coverage of Homan's support for Perdue or his criticism of Kemp in the that the liberal AJC.
A favor if somebody who still subscribes sends us a link to any story or blog post from the AJC editors?
We agree with Mr. Homan's analysis of Kemp's betrayal on illegal immigration in Georgia.