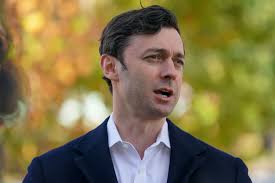 Our email today brought a response (below) from U.S. Senator John Ossoff to an email I sent to his office about illegal immigration, temporary visas and the open borders operated by the Democrats. In it, Sen. Ossoff explains to me that "millions of hardworking immigrants across America meet critical needs in our economy through temporary work visas."
No, they don't.
Temporary work visas are nonimmigrant visas and they only go to nonimmigrants. Including illegal aliens and temporary visa holders, nonimmigrants are not immigrants. Unless they violate the terms of their permanent residence status, immigrants have  green cards.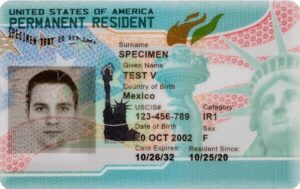 To help Sen Ossoff, his staff, agenda-driven, liberal newspaper editors and the rest of the left, we post some easily accessed information below on the difference between immigrants and non-immigrants with links to the sources. Ugh.
* Contact Senator Ossoff here.
Easy phone call and a nice staffer at 202-224-3521 in Washington D.C.
He is on the Senate Judiciary Committee for Pete's sake.
_______________
"immigrant":  Any person lawfully in the United States who is not a U.S. citizen, U.S. national, or person admitted under a nonimmigrant category as defined by the Immigrant visas are issued to foreign nationals who intend to live permanently in the United States. Nonimmigrant visas are for foreign nationals wishing to enter the United States on a temporary basis – for tourism, medical treatment, business, temporary work, study, or other similar reasons.  dhs.gov
__
Nonimmigrant vs. Immigrant Status 
Nonimmigrant status
This status is for people who enter the U.S. on a temporary basis – whether for tourism, business, temporary work, or study. Once a person has entered the U.S. in nonimmigrant status, they are restricted to the activity or reason for which they were allowed entry. Some people may have more than one visa in their passport, but they can only be admitted into the U.S. in one type of nonimmigrant status at a time.  Most nonimmigrant visas are issued only to applicants who can demonstrate their intentions to return to their home country.
If a visa officer at a U.S. consulate abroad believes that an application for a nonimmigrant visa is only a pretext for an intent to stay permanently once allowed into the U.S., the officer may deny the visa application. The consular officer may conclude that the nonimmigrant does not have the intent to stay temporarily because s/he cannot show significant family or employment related ties to their country of origin.
Immigrant Status
This is for people who live permanently in the United States.  Synonymous terms for immigrant status are: Permanent Resident, immigrant, green card holder, and resident alien. Gaining immigrant status can be a lengthy and complex process that requires close consultation with an immigration attorney. UC Berkley
__
* Requirements for Immigrant and Nonimmigrant Visas
immigrant:  Any person lawfully in the United States who is not a U.S. citizen, U.S. national, or person admitted under a nonimmigrant category as defined by the INA Section 101(a)(15). U.S. Department of Homeland Security