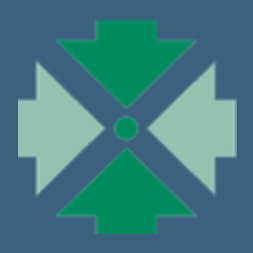 "A new report from the Center for Immigration Studies analyzes how a 1997 legal settlement called the Flores Settlement helped to crack open U.S. detention laws and directly lead to today's "family separation" asylum crisis. By requiring that all alien minors in detention are held no longer than 20 days, Flores leaves DHS with only two options: Either catch-and-release entire families, or "separate" parents from children by holding the parents for detention and prosecution after their children are released."
Center for Immigration Studies
The History of the Flores Settlement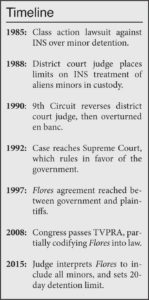 How a 1997 agreement cracked open our detention laws
By Matthew Sussis on February 11, 2019
Matt Sussis is the assistant director of communications at the Center for Immigration Studies.
"In April 2018, the Trump administration implemented new guidelines as part of its "zero tolerance" policy toward illegal entry, in response to the rising number of illegal aliens showing up with their children at the southern border. Under these guidelines, the Justice Department prosecuted every border infiltrator for the crime of entry without inspection.
After detaining the parents, the government could either put the children in a shelter (due to legal prohibitions on keeping children in detention for over 20 days), or release the entire family into the interior of the country — "catch-and-release" — and hope that they don't simply disappear into the illegal immigrant population. The first of these two options has been decried by critics as one of "family separation".
To understand how this conundrum arose, one must learn the history of the Flores settlement agreement.
Digging into its history bolsters the theory that the Clinton administration was well aware of what it was doing when it signed the agreement, and may have shared more in common with the activist plaintiffs than originally thought with regard to loosening the rules governing asylum.
Key takeaways:
The consequences of the Flores settlement, a 1997 agreement between immigration activist groups and the government, have been central to the debates over President Trump's "zero-tolerance" policy at the border and accusations of family separations. A full understanding of this agreement requires understanding its history.
Beginning in 1985, the activist groups began a series of lawsuits against the federal government over its perceived mistreatment of alien minors in detention facilities (notably a 15-year-old Salvadoran girl named Jenny Flores), culminating in a consent decree, the Flores settlement, more than a decade later.
This 1997 settlement led to the government agreeing to set immigration detention standards for unaccompanied alien children (UACs), particularly regarding facility conditions and the timing and terms of the UACs' release.
When the government entered into the Flores settlement agreement, its stated intention was to finally resolve years of litigation against the INS, but this is only partially true. Recent comments and actions by Clinton administration officials indicate that they were at least partially motivated by a desire to cooperate with the activist plaintiffs to loosen asylum rules.
Since 1997, Flores has been significantly expanded upon by federal judges with loose border proclivities, and is now interpreted to mean that all minors in detention — accompanied by their parents or not — cannot be held for more than 20 days.
Partially driven by Flores, the number of apprehended aliens who claim credible fear (the first step in applying for asylum) has soared — up 67 percent in FY 18 vs. FY 17, and up over 10-fold from a decade ago. Moreover, only 3.5 percent of UACs are ever removed, according to DHS.
Congress could pass a law superseding Flores, but has yet to do so. Please read the entire CIS report here.