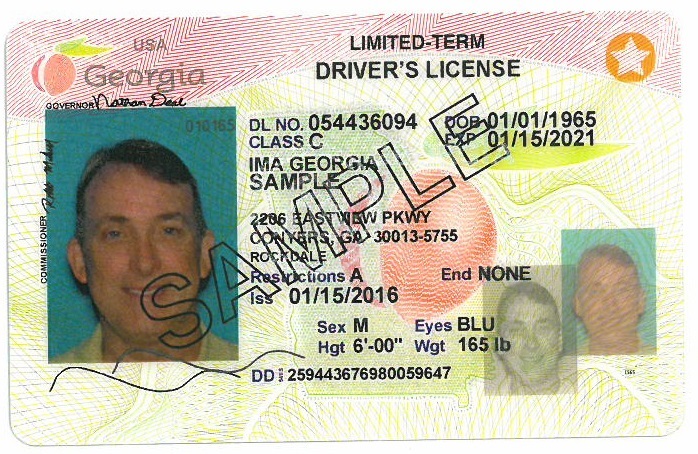 Most Georgians – including many legislators – are unaware that some illegal aliens are receiving Georgia drivers licenses
*Updated
Two years ago I wrote a column for Insider Advantage Georgia informing readers that "the driver's license Georgia issues to non-citizens – including illegal aliens who have already been ordered deported – is acceptable and "proper identification" when casting a ballot."
Amazingly, that statement is still true.
When we voted in Cobb County this week I once again asked the very nice staffer who took my drivers license after asking me for identification if she would have accepted it if it read "limited term" across the top. I had to repeat myself and it was obvious she had never heard that description before.
When I made my question clear, she replied they accept any and all Georgia drivers licenses. Even if they are stamped "LIMITED TERM." Her supervisor confirmed the answer to my question. So does DDS .
We hope readers will ask the same question when they vote. It seems like "an issue."
For those who haven't read the 2018 column, the Georgia Department of Driver's Services (DDS) issues non-citizens drivers licenses and ID Cards that vary from the ones issued to U.S. citizens only in wording reading "LIMITED TERM." It should be noted that in addition to legitimate guest workers and foreign students this includes a variety of illegal aliens who have been issued a work-permit.
It should also be noted that non-citizens – of any immigration status – are not supposed to vote in Georgia.
So why doesn't state law make it clear that the default driving and ID credentials only given to aliens cannot legally be used or accepted at the polls? The weak and quiet answer to that question is usually that non-citizens cannot legally register to vote so we shouldn't concern ourselves with details on voter's ID offered at the ballot box.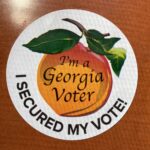 Considering the "Motor Voter" automatic registration system now implemented in Georgia it seems fair to demand a belt and suspenders on this one.
The left-tilted Georgia Public Broadcasting reported on Georgia's "motor voter law" in February with "which means when you go to the DMV, the Department of Driver Services, and do any sort of anything, your voter registration is updated."
"Georgia led the country in the next number of those motor voter interactions with well over 3.5 million. The number of people registered in Georgia increased by nearly a million voters from 2014 to 2018 according to the GPB report.
What could go wrong? We point to a 2019 Pew report on California Motor Voter as one example: "But DMV officials later found more than 100,000 registration errors in the first year, including some voters registered to the wrong party. And at least one noncitizen (state officials still are investigating how many in total) was accidentally signed up — a significant error since noncitizens aren't allowed to vote." *Update, 7 October, 2020: Here is another study on motor voter, from Michigan: Motor Voter Mahem: 'Michigan's Voter Rolls in Disrepair.'
Outgoing Rep Jeff Jones (R-St. Simons Island) dropped legislation (HB270) at the beginning of the 2019 General Assembly session that would have excluded the drivers license issued to foreigners from the state law on proper identification presented to poll workers. The legislation had an impressive list of cosponsors but never saw so much as a hearing. Thank you for trying, Rep. Jones.
Along with changing the default state ID credentials issued to foreigners to clearly illustrate the non-citizen status  – not to mention illegal immigration status – we hope the legislature can manage this simple fix in 2021.
Change the laws.
Non-citizen ID should not be "proper ID" at Georgia polls and if the Republican-ruled state government is determined to reward illegal immigration, credentials issued to illegal aliens should not be identical to those given to legal immigrants and legal, temporary visa holders.
D.A. King is president of the Dustin Inman Society
A version of this essay appeared on the subscription news outlet Insider Advantage Georgia on October 23, 2020.