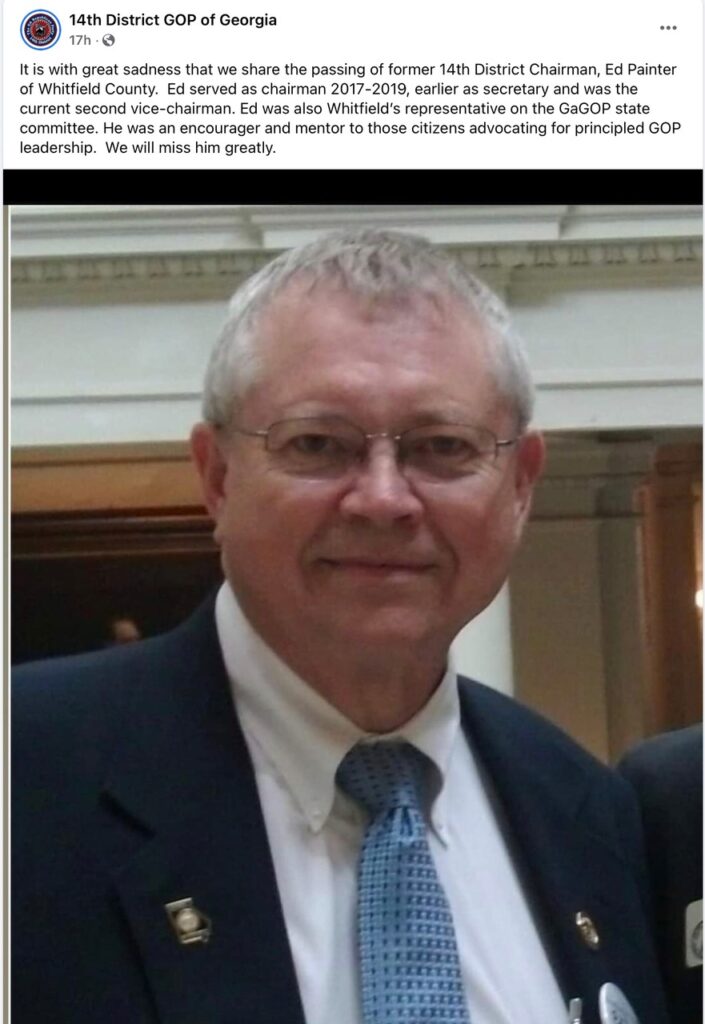 Ed Painter was a friend, an advisor and an inspiration. There should a photo of Ed Painter in the political encyclopedia under the term "genuine, sly conservative." And he was patient. He will be missed. We are all better because he was here. Our best to his loving family.
We sometimes worked together on illegal immigration under the Gold Dome and I was always grateful for Ed's advice, experience, insight and knowledge of North Georgia politicians. Ed was Chairman of the Republican Party in the 14th District for awhile but had a special place in his heart for sell-out, anything-for-a-buck, establishment Republicans who betrayed the voters who sent them to Atlanta. I can think of no better example of that description than out-going state Senator Jeff Mullis.
Ed was somewhat upset and perhaps a tad jealous that Mullis listed me over Ed on a list of Capitol regulars who public servant Mullis did not want to deal with.
I think the 2017 photos below of Sen Mullis' office in the Georgia state Capitol tell that story. Adios, Ed and thank you.
Note: We have posted four photos below here. We are being told that they are not visible when using some portable devices. We are trying to figure out why.