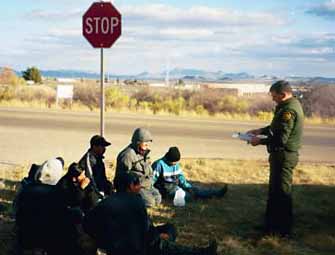 "Martinez said he paid 30,000 Guatemalan quetzals, about $2,500, to a "coyote" smuggling guide. It was a cheap rate, but it meant that he and his son traveled through Mexico in trucks, like cargo.

Across rural Guatemala, Martinez said, word has spread that those who travel with a child can expect to be released from U.S. custody. Smugglers were offering two-for-one pricing, knowing they just needed to deliver clients to the border — not across it — for an easy surrender to U.S. agents."
Breitbart, today:
Washington Post: Border Rush May Hit 100,000 Migrants in March
"The number of migrants taken into custody last year jumped 39 percent from February to March, and a similar increase this month would push levels to 100,000 detentions or more," the Washington Post reported March 4. The paper continued:
U.S. court restrictions on the government's ability to keep children in immigration jails — and the sheer volume of people arriving — have left Homeland Security agencies [on the border] defaulting increasingly to the overflow model Trump deplores as "catch-and-release." Read the rest here.