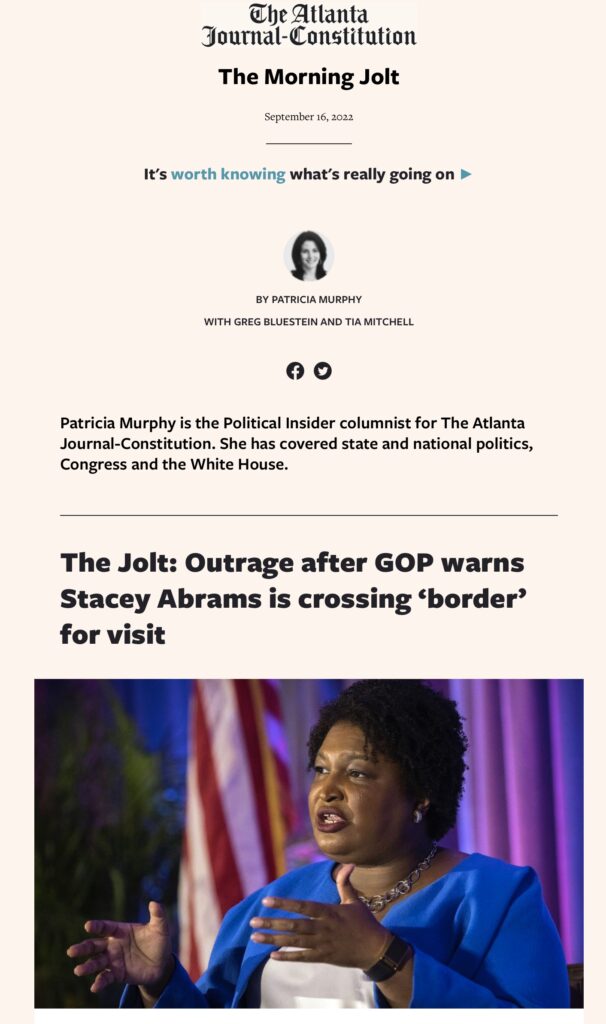 There they go again. Today's AJC "Jolt" run by editor Patricia Murphy leaps of the screen with a headline telling readers about "outrage after GOP warns Stacey Abrams is crossing 'border' for visit." As you can see below the Patricia Murphy scare takes us back to 1912 – when the Democrats ran Georgia and Forsyth County. She failed to mention that in today's race baiting "racial cleansing" plug for the 2018 runner-up for Georgia governor. So we did.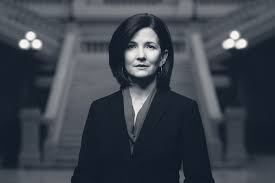 Top storyline on today's "The Jolt" –
"Democrats are venturing deep into Republican-friendly territory they might have once avoided. And in Forsyth County, local Republicans aren't reacting kindly to that prospect.
After the Forsyth County Democratic Committee announced plans to welcome Stacey Abrams to a Sunday night barbecue dinner, the local GOP announced plans for protests with loaded language.
"This is a call to save and protect our neighborhoods, our communities and our county! The moment is at hand," said a Forsyth County GOP flyer. "The designers of destructive radicalism and socialism are crossing over our county border and into Cumming this Sunday."
Melissa Clink, who chairs the local Democratic party, blasted the "dangerous and embarrassing rhetoric" from their GOP counterparts and singled out the line noting Abrams is "crossing our border."

"Forsyth County's history of racial cleansing and being a documented sundown town make this line especially incendiary, disgusting and shameful."

Clink added: "You will not silence us. If anything, your actions will make us louder."
We reached out to the Forsyth GOP but didn't hear back."

________