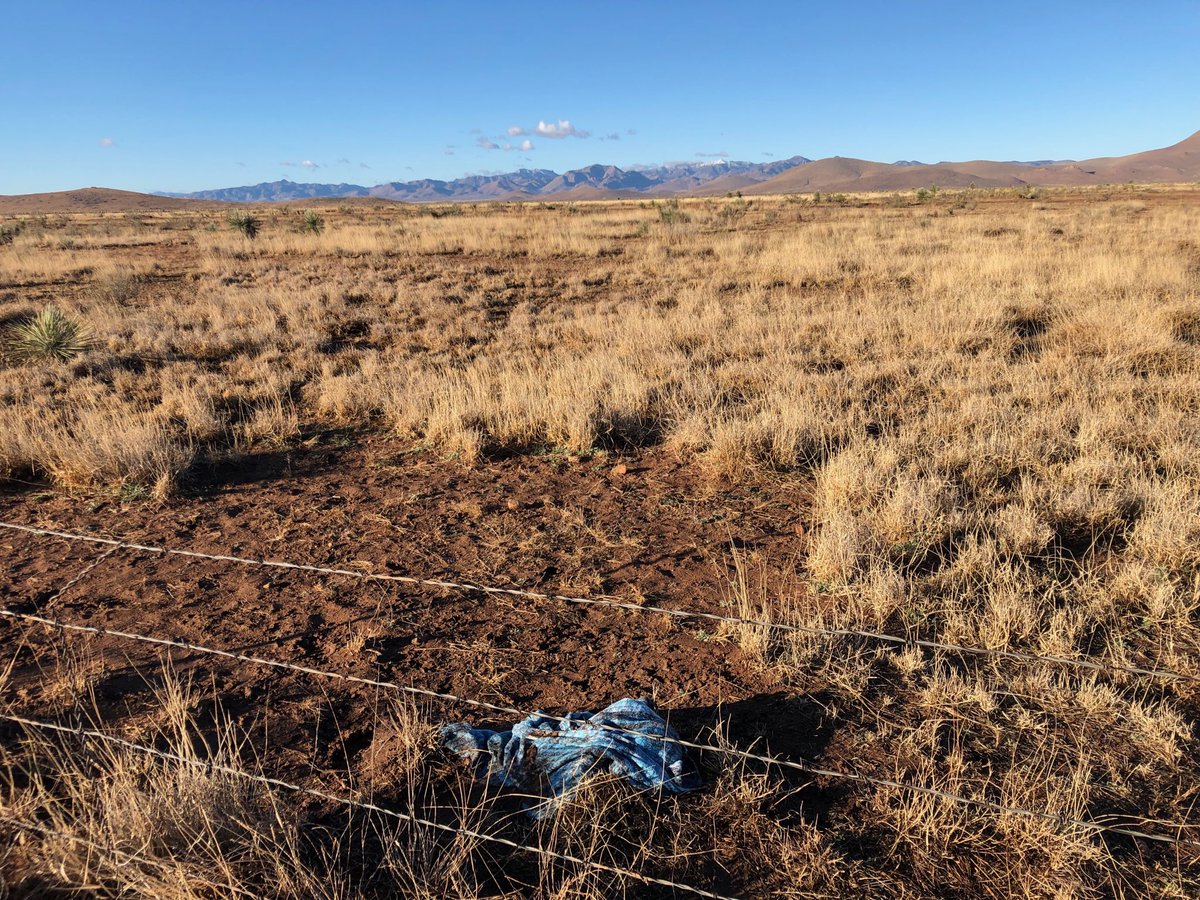 Center for Immigration Studies
Terrorist Infiltration Threat at the Southwest Border
The national security gap in America's immigration enforcement debate
Todd Bensman is a senior national security fellow at the Center for Immigration Studies.
Introduction
"On June 24, 2016 — during the waning days of President Barack Obama's administration — Department of Homeland Security Secretary Jeh Johnson sent a three-page memorandum To 10 top law enforcement chiefs responsible for border security.1 The subject line referenced a terrorism threat at the nation's land borders that had been scarcely acknowledged by the Obama administration during its previous seven years. So far, it also has evaded much mention in national debate over Trump administration immigration policy.
The subject line read: "Cross-Border Movement of Special Interest Aliens".
What followed were orders, unusual in the sense that they demanded the "immediate attention" of the nation's most senior immigration and border security leaders to counter such an obscure terrorism threat.
Secretary Johnson ordered that they form a "multi-DHS Component SIA Joint Action Group" and produce a "consolidated action plan" to take on this newly important threat. He was referring to the smuggling of migrants from Muslim-majority countries, often across the southern land border — a category of smuggled persons likely already known to memo recipients as special interest aliens, or SIAs. Secretary Johnson provided few clues for the apparent urgency, except to state: "As we all appreciate, SIAs may consist of those who are potential national security threats to our homeland. Thus, the need for continued vigilance in this particular area." Elsewhere, the secretary cited "the increased global movement of SIAs."
The unpublicized copy of the memo, obtained by CIS, outlined plan objectives. Intelligence collection and analysis, Secretary Johnson wrote, would drive efforts to "counter the threats posed by the smuggling of SIAs." Coordinated investigations would "bring down organizations involved in the smuggling of SIAs into and within the United States." Border and port of entry operations capacities would "help us identify and interdict SIAs of national security concern who attempt to enter the United States" and "evaluate our border and port of entry security posture to ensure our resources are appropriately aligned to address trends in the migration of SIAs."
Secretary Johnson saw a need to educate the general public about what was about to happen. Public affairs staffs would craft messaging that the new program would "protect the United States and our partners against this potential threat."
However, no known Public Affairs Office education about SIA immigration materialized as Secretary Johnson and most of his agency heads were swept out of office some months later by the election of Republican President Donald Trump. Whatever reputed threat about which the Obama administration wanted to inform the public near its end remains narrowly known. So, too, are whatever operations developed from the secretary's 2016 directive.
Perhaps notably, the cross-border migration of people from Muslim-majority nations, as a trending terror threat, has gone missing during contentious national debates over President Trump's border security policies and wall. Most discourse has been confined to Spanish-speaking border entrants rather than on those who speak Arabic, Pashtun, and Urdu.
So what is an SIA and why, in 2016, did this "potential national security threat" require the urgent coordinated attention of agencies, with not much word about it since? This Backgrounder provides a factual basis necessary for anyone inclined to add the prospect of terrorism border infiltration, via SIA smuggling, to the nation's ongoing discourse about securing borders.
It provides a definition of SIAs and a history of how homeland security authorities have addressed the issue since 9/11. Since SIA immigration traffic is the only kind with a distinct and recognized terrorism threat nexus, its apparent sidelining from the national debate presents a particular puzzlement.
No illegal border crosser has committed a terrorist attack on U.S. soil, to date. A Somali asylum-seeker who crossed the Mexican border to California in 2011 did allegedly commit an ISIS-inspired attack in Canada, wounding five people in 2017, and numerous SIAs with terrorism connections reportedly have been apprehended at the southern border, to include individuals said to be linked to designated terrorist organizations in Somalia, Sri Lanka, Lebanon, and Bangladesh.2 But while most SIAs likely have no terrorism connectivity, the purpose of this Backgrounder is not to assess the perceived degree of any actual terrorist infiltration threat. The purpose, rather, is to establish a less disputable basis for discourse and action by either Republicans or Democrats through a homeland security lens: That SIA smuggling networks provide the capability for terrorist travelers to reach the border, and also that legislation-driven strategy requires U.S. agencies to tend to the issue regardless.3
The rest of the report can be read here.