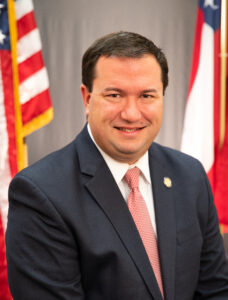 "More than three months after the bill passed the senate you can evidently still read it before senate leadership does."
It is a violation of state law (OCGA 50-36-1) to reward illegals with Adult Education
By Inger Eberhart
My colleague D.A. King's recent Insider Advantage column ('GOP senators and another 'Americans last' tuition bill') shined some much needed light on troubling Gold Dome legislation. But there is more.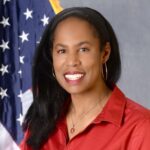 D.A. quoted from an article I wrote for IA last year on the same topic ('Vote on HB 932 putting refugees ahead of Americans') in which I sarcastically urged House leaders to put a near duplicate bill on the floor so voters could see "who's who" in a recorded vote. Happily for "America First" Georgians and thanks to House Higher Education Committee Chairman Chuck Martin, the bill expired without a committee vote.
I will not be offering the state Senate the same challenge because there is no reason to think such a special interest – propelled measure would not quickly receive a "yes" vote from the Republican senators.
Less informed voters should know that when it comes to immigration-related bills blindly passed in the senate as a result of the endless "we need more workers" howls from corporate lobbyists, the current senate is an amazingly obedient body that approaches 'rubber stamp' territory.
As an illustration, I offer the substance of another senate bill now pending in the House, SB 112 sponsored by Republican Sen Jason Anavitarte and a lengthy list of GOP cosponsors.
Apparently a "two-fer," this one was presented as the "WorkforceEXCELerationAct" while Anavitarte explained that it would result in "more jobs and more workers!"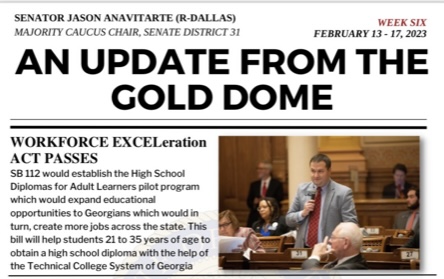 Aimed at creating "Pilot Program" to create a new and apparently additional system of taxpayer-financed Adult Education, SB 112 would send adults without one to the Technical College System of Georgia to obtain a high school diploma. The wording on eligibility (line 46): "…individuals residing in this state who are 21 years of age or older and who have not attained a high school diploma…"
The bill says existing state law that prohibit this goal may be waived – federal laws too.
There was no language that would exclude the tens of thousands of illegal aliens matching that description who call Georgia home from the new state benefit. And yes, it is still a violation of federal law to hire illegal aliens.
But in a move we don't see every day, Anavitarte's bill does include a memorable mention of federal law – an intention to "waive" it. Lines 55-57: … "the state board and the State Board of Education shall be authorized to seek waivers or variances of federal laws, rules, regulations, policies, and procedures that may be reasonably necessary to meet the goals of the pilot program."
The bill also put in place language to waive state laws (lines 51-55).
It is a violation of state law (OCGA 50-36-1) to reward illegals with Adult Education.
Nevertheless, Sen Anavitarte's "more jobs and workers" bill passed the senate (Senate Vote 54) on February 16, 2023 with only one Republican voting against it (Freshman Colton Moore of Trenton). To be fair, only three Democrats voted "nay."
The language as passed by the senate is here. More than three months after the bill passed the senate you can evidently still read it before senate leadership does.
Voters concerned about the fact that Georgia is home to more illegal aliens than Arizona while the GOP-led legislature offers encouragement for more to come and the looming budget crunch may want to mention all of this to their own state legislators.
Anavitarte's bizarrely written SB 112 is alive in the House Higher Education Committee but has been cleaned up by attentive leadership there. Illegal aliens are no longer included in the proposed new benefit. We think the problem now is that nobody can offer a lucid explanation of why we need an additional Adult Education program.
An independent voter, Inger Eberhart is the communications director at the Dustin Inman Society and a founding member of its board of advisors.