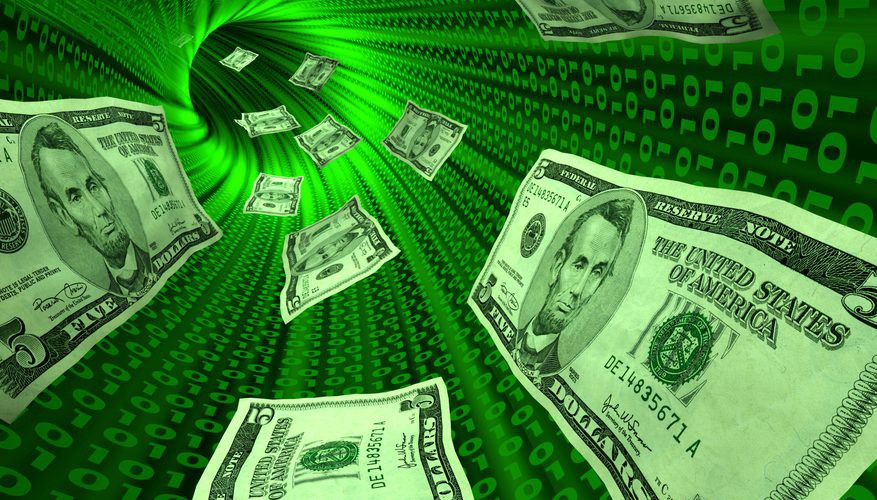 Gold Dome leaders leaving money on the table
Georgia State House Speaker David Ralston (R-Blue Ridge) has proposed a bonus payment to local law enforcement in a $75 million funding package.
We don't think that goes nearly far enough to help the brave men and women who risk – and lose – their lives fighting the growing crime in Georgia. But across the board raises are apparently out of the question because of the usual reason…funding.
We have a funding solution.
While it is largely ignored in political circles, an enormous amount of money leaves Georgia every year before it can circulate in the state economy.
There exists a proven method to tap into that money and the majority of new revenue would come from drug dealers and illegal aliens.
We have been telling Georgians for years that this vast, untapped source of new revenue is readily available if the Republican-ruled House can find the courage to defy the powerful illegal alien lobby and the money transfer lobby. Oklahoma Republicans passed and implemented this system more than a decade ago.
Georgia voters should be asking why Governor Kemp and all concerned under the Gold Dome are ignoring this proven successful process that would create a new revenue stream estimated to add about $100 million to the Georgia coffers annually. You read that correctly. $100 million. Every year.
The new revenue stream would come without costing Georgia tax-filers a penny.
What is it? A small, 100% refundable fee on funds wired out of Georgia, that taxpayers/filers could easily recoup on their state tax returns.
In simple terms, it goes like this: Let's say you wire $1000.00 to Aunt Tilly in South Carolina to help with her upcoming surgery costs. When you send the helpful payment out, the wire service would add on a small extra fee  (around 2%) – which you would get back when you file your tax return or a simple, short form explaining that you are not required to file a return because of low income.
The wire transfer agency would be compensated for the collection effort.
The same fee would be added to the money that illegal aliens and drug dealers (and both) send back home from Georgia.
The government of Mexico alone received about $41 billion mostly American dollars last year in what is known as "remittances." That is more money than Mexico made on oil revenues. Domingo Ramos Medina, a noted economist in Tijuana, says American government assistance that included U.S. stimulus checks and unemployment helped many families in Mexico stay afloat during quarantine.
Bonus reading: Oklahoma Still Shows the Way on Collecting Taxes from Illegal Aliens
Georgia has more illegal aliens than Oklahoma (and many more than border state Arizona). We don't have figures on how many American dollars are sent out of Georgia by drug dealers, but Atlanta is a known terminus for that insidious organized crime.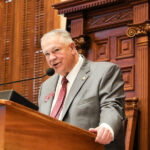 The income for the state in this proven plan comes from the fact that the huge majority of illegal aliens and drug dealers do not file a tax return. So they would not get back the wire transfer fee they paid in. That money would go into the Georgia budget. Get it?
Fake news prevention for activist liberal media 
 The liberal Atlanta Journal Constitution newspaper has inaccurately reported that the fully refundable wire transfer fee would be a "tax" and that it would only apply to foreigners sending money to their home countries. And they didn't seem to like the idea that it would affect illegal aliens. The truth is that the refundable wire transfer fee would apply to everyone who wired money out of Georgia regardless of its final destination.
Everyone who files a state tax return or special short form can get the fee back.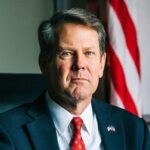 To illustrate the constant growth in revenue this idea has produced in Oklahoma since it became law, we posted collections by year (to 2019) since it began here from the Oklahoma Tax Commission.
Readers who want to help should ask Gov. Kemp (404-656-1776), Speaker Ralston (404-656-5020) and their own state Republican House Reps when they will do what Oklahoma has already done.
The new revenue should be dedicated to pay raises for our state and local law enforcement.
D.A. King is president of the Georgia-based Dustin Inman Society and an independent voter. Follow him on Twitter @DAKDIS