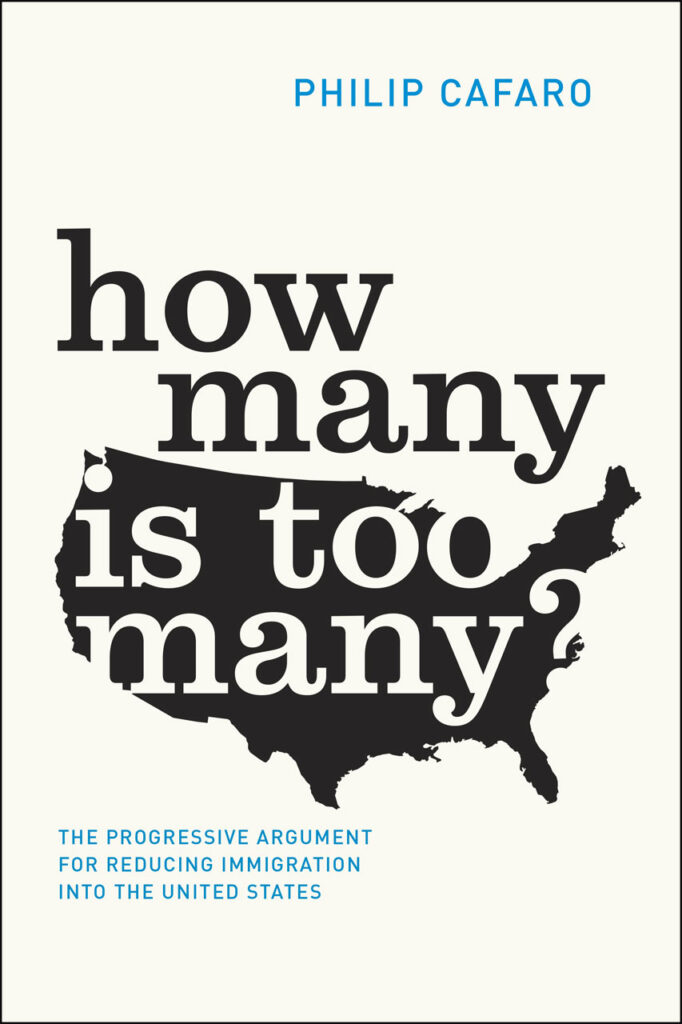 A letter sent to the editor of another publication by my old friend Joe Guzzardi and a public wish from a Biden administration official led me to devote this week's space to presenting a question: Should the U.S. increase or decrease immigration numbers?
First, a graph from my friends at Washington's Center for Immigration Studies and then Joe's letter: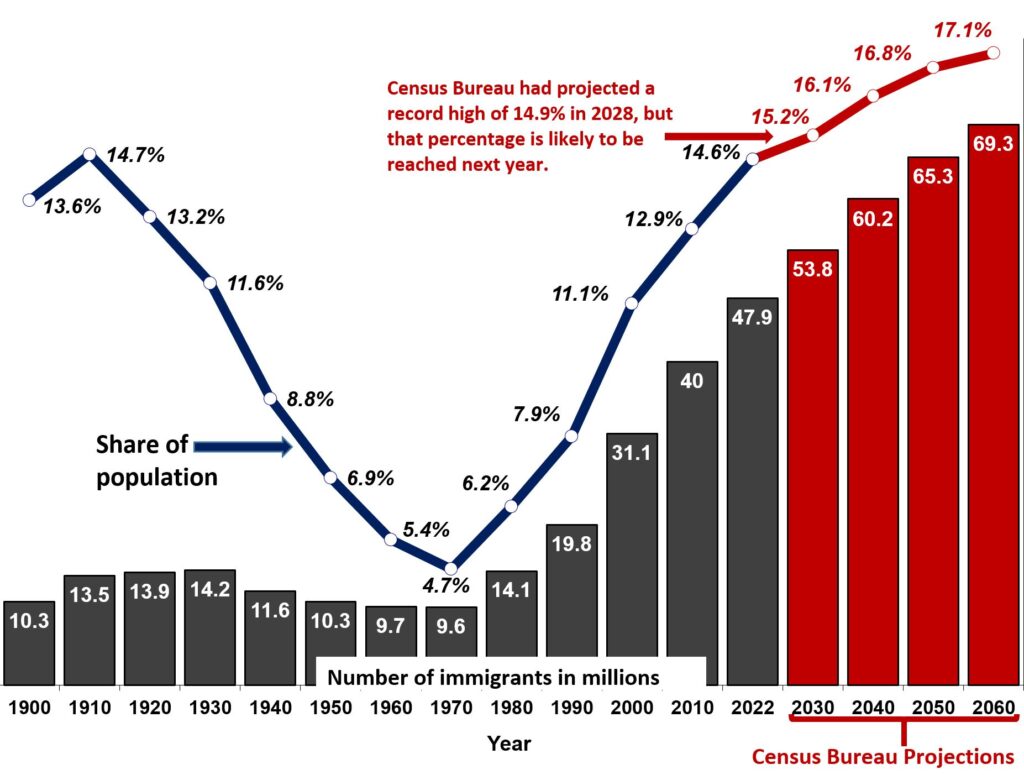 I was born in Los Angeles during the mid-1940s. You may know that at the time Los Angeles County was the nation's leading ag producer. We have pictures in the family album of my parents, my siblings and me picnicking on Malibu Beach without another soul in sight. Back then, California's population was about seven million people; today, Los Angeles County's population alone approaches 10 million, and the state is hovering around 40 million.

My father took an overseas assignment in the mid-1950s, and I was away from California for three decades. When I returned in the mid-1980s, I didn't recognize my home state. The population had exploded, and continues to grow today. The California Department of Finance projects that by mid-century, California's population will grow to 50 million people, a 25 % increase. Imagine, if you can, 25 % more vehicles on California's freeways. I did imagine California's crowded future, and left for low-growth Pittsburgh in 2008.

Much of California's population growth is, according to the Census Bureau, driven by immigration and births to immigrants. But to be perfectly clear, I have no objections to the arriving immigrants. I, however, oppose unchecked population growth—the exact problem that the federal government refuses to even mention out loud. Ask any of the 100 U.S. Senators what the country's population policy is, and they would be mute. To its shame, Congress has no population policy, and therefore doesn't consider unchecked growth's long-term consequences… I miss California's yesteryear and count myself fortunate to have lived during a period when California was truly the Golden State. If time machines could make it possible, I'd return to the 1950s Los Angeles in the blink of an eye. But I never even consider visiting today's City of Angeles." – Joe Guzzardi, Bradfordwoods, PA
____
Now let's look at a recent quote on immigration goals from the U.S. Secretary of Labor, Martin Walsh:
We've seen a lack of immigration in our country over last five years, and it's something that has to be addressed and hopefully the next Congress will have a good conversation and address that issue."
The fact is that in the last five years we have taken in more than five million legal immigrants – foreigners who come lawfully with the intention of permanent residence. Then there are "guest workers" to count. The Council on Foreign Relations says "nearly 550,000 visas were granted in 2021, down from some 846,000 in 2019."
Now illegal immigration from CIS.org: "Based on court documents from Texas v. Biden, Center for Immigration Studies Resident Fellow (and former immigration judge) Andrew Arthur reports 1.3 million individuals have been released into the country at the southern border since the beginning of the Biden administration. Media accounts also indicate that there may have been roughly 900,000 "got-aways" in FY 2021 and FY 2022 — illegal border-crossers observed by the Border Patrol but not apprehended."
Last month (Nov, 2022) more than 73,000 illegal aliens evaded Border Patrol agents according to new federal data. That's the highest number ever recorded at the southern border.
While we are endlessly assured that we are "a nation of immigrants," has anyone else noticed that nobody in government ever asks Americans how many immigrants we want?
It's OK to have that conversation.
#