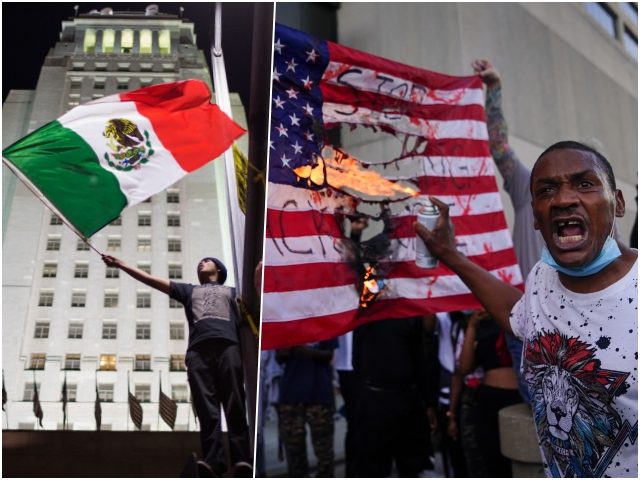 Rioters across the United States have waved Mexican flags in various American cities to protest the death of George Floyd, allegedly at the hands of a Minneapolis, Minnesota, police officer.
While rioters waved Mexican flags, American flags were routinely burned at riots in Los Angeles, California, Atlanta, Georgia, Portland, Oregon; and Chicago, Illinois.
BLM protesters are trying to burn an American flag while blocking traffic in downtown Los Angeles.
3,074 people are talking about this
Portland: A man brought an American flag to the antifa/BLM protest (later riot). He is confronted & then sucker-punched by a man wearing a "F— Trump" shirt. The mob rushed in to beat him. He never let go of the flag. @PortlandPolice did not help. #Antifa #BlackLivesMatter