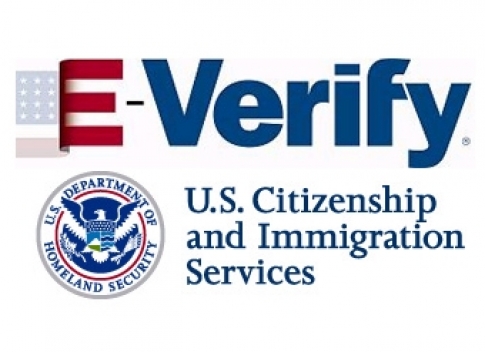 Breitbart News
John Binder
November 13, 2018
Midterms Exit Poll: Nearly 6-in-10 Hispanic Americans Support Mandatory E-Verify to Stop Illegal Alien Hiring
Nearly 6-in-10 Hispanic American voters in the midterm elections this month say they support mandatory E-Verify, which is designed to prevent U.S. businesses from hiring illegal aliens over American citizens.
Exit polling conducted by Zogby Analytics for the Federation for American Immigration Reform (FAIR) reveals the vast and widespread support among all Americans for nationwide mandatory E-Verify.
Overall, a total of nearly 75 percent of U.S. voters in the midterms say they support mandatory E-Verify to prevent illegal immigration. This includes nearly 55 percent of Democrats, more than 90 percent of Republicans, and nearly 80 percent of Independent voters who support mandatory E-Verify.
Across all demographic groups, mandatory E-Verify enjoys majority support. More than 80 percent of white Americans, nearly 74 percent of Asian Americans, 58 percent of Hispanic Americans, and nearly 53 percent of black Americans support the implementation of mandatory E-Verify to shore up jobs for American citizens.
Immigration experts have routinely called on the current Republican-controlled Congress to support nationwide mandatory E-Verify, saying such implementation would drastically cut down illegal immigration to the country.
Business-first and establishment Republicans, House and Senate Democrats, the open borders lobby, and the Business Roundtable, however, have blocked mandatory E-Verify from becoming law despite its widespread support. Read the rest here.