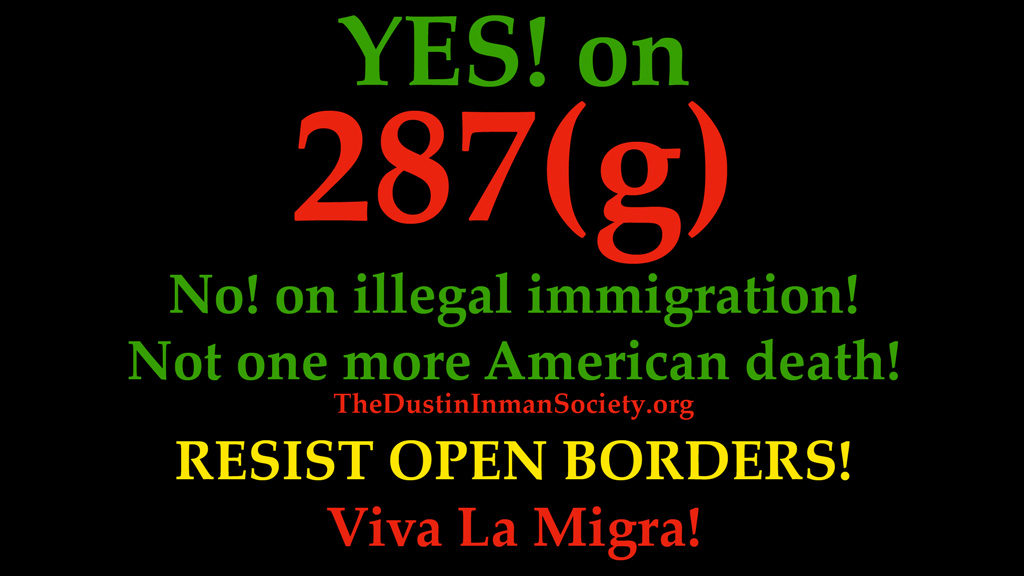 "People will die and American families will be separated forever because of the 
politically-
b
ased
 policy decisions of 
these 
pandering, 
"
progressive
"
 law enforcement officials. These are dangerous 
Democrats."
The essay below originally appeared on the subscription website Insider Advantage Georgia on December 8, 2020
December 9, 2020
Metro Atlanta and Georgia were set on their way to becoming much more dangerous places on November 3rd—  and the chaos over the alleged fraud in the election should not distract from that truth. Two Democrats in Cobb and Gwinnett counties— Craig Owens and Keebo Taylor– won on promises to end the 287(g) agreements with Immigration and Customs Enforcement (ICE) that expand their ability to locate, hold and report to ICE illegal aliens who land in their jails.
People will die and American families will be separated forever because of the politically-based policy decisions of these pandering, "progressive" law enforcement officials. These are dangerous Democrats.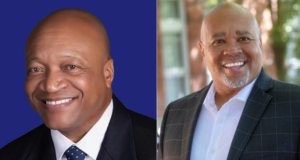 According to federal law, all illegal aliens are removable. And the sole reason for deportation, which can only be done by the feds, is violation of the quite liberal American immigration laws. Put another way, illegal aliens are deported because they are illegal aliens. 
Contrary to either incredible ignorance or willful falsehoods on the part of Taylor and Owens, neither is the 287(g) program limited by law to applying only to illegal aliens who were arrested for 'serious' or 'violent' crimes. Put still another way, and from the 287(g) law itself, authority includes "to interrogate any alien or person believed to be an alien as to his right to be or to remain in the United States;" 
The corporate-funded, anti-borders crowd has long been pushing for the end of all 287(g) agreements. The names of these well-financed, anti-enforcement Georgia groups is far too long to list here, but mentions should include the Georgia Budget and Policy Institute and Atlanta's GALEO, which enjoys financial support from Coca-Cola Inc. and Mundo Hispanico. (GALEO was founded by one-time MALDEF board member Sam Zamarippa and currently operated by former MALDEF lobbyist Gerardo E. "Jerry" Gonzalez.) 
The ethnic-based MALDEF is known for a defiant 1998 statement from co-founder Mario Obledo: "California is going to become a Hispanic state and if anyone doesn't like it they should leave." Followed up with "they ought to go back to Europe." 
In 2004, Georgia's "flagship newspaper," the liberal AJC, served as Dinner Chair for a glitzy Buckhead MALDEF fundraiser. MALDEF is on the list of anti-287(g) groups. 
 Thousands of American families have suffered at the hands of illegal aliens who were released from custody by "progressive" law enforcement officers. A 2017 Fox Five news report (jail records reveal immigrants not deported after minor crimes later commit worse ones) shines some light on the very real danger to the entire state the incoming anti-enforcement sheriffs plan to implement. 
Retiring Gwinnett Sheriff Butch Conway, who courageously worked to implement 287(g), reports that in a 26-day period in 2009, a startling 914 illegals were located in the Gwinnett County jail. More than half of them had been arrested previously. 
 The liberal AJC drops all pretenses 
 In one of several victory-lap news reports on the looming demise of 287(g) in the Atlanta area, the Atlanta Journal-Constitution went with the misleading headline "Cobb reckons with immigrant legacy" explaining it was withholding the names of multiple illegal aliens quoted in the long weeper. The mostly balance-free yarn included the stated AJC policy of shielding illegal alien's identities "due to their concern over stigma or deportation." This remarkable arrangement should be noted and a question should be asked: Will this 'woke' protection apply to all criminals in the future? 
 "Being undocumented, your dream is just not getting deported" one illegal alien laments to the AJC. 
The vanishing dream for Americans — in their own country— is family safety, security and an equal application of our immigration laws. That ideal could easily have been illustrated in the AJC story with a quote from Woodstock's Kathy Inman. If asked, Inman would have replied from her wheelchair. That's where she has been since 2000 when an illegal alien who was released after multiple contacts with local law enforcement put her there, and killed her only child, Dustin Inman. 
We don't think "family separation" is a universal concern at the "credible, compelling and complete" Atlanta Journal–Constitution. 
Not for the first time, we remind AJC editors that illegal aliens are not "immigrants." Real immigrants do not require shielding in "news" stories to protect them from deportation. 
D.A. King is president of the Georgia-based Dustin Inman Society, which supports enforcement of immigration laws. He is not a member of any political party.  NewDustinInmanSociety.org