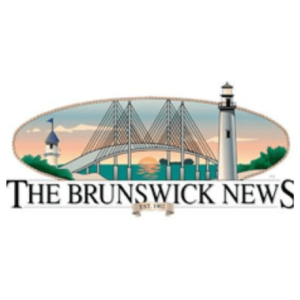 The below letter is in today's edition of the Brunswick News and was also sent to us. Thanks, Bob.
__
Kemp backs down on immigration
Gov. Kemp has joined more than 2,500 planetwide elites who gathered to decide how to solve the world's problems in Davos, Switzerland, at the globalist World Economic Forum. One of those problems is "irregular migration" — or what many of us in the USA refer to as the invasion of our fading nation.
Meanwhile in Georgia, laws put in place to ensure that illegal aliens who land in our jails are reported to federal immigration authorities are defiantly and publicly violated by a very conspicuous Democrat metro-Atlanta jailer. Two years ago, Gwinnett County Sheriff Keybo Taylor boasted to the media that he will not obey the law and refuses to convey anyone's illegal immigration status to ICE.
Other Georgia jailers are allowed to operate with this illegal sanctuary policy.
Only six states have more illegal aliens than Georgia. While Kemp turns a blind eye to the "undocumented workers" who are facilitating his "number one for business" reputation, he is ignoring the fully preventable crimes the illegals are committing and illegal immigration at home. Including our children, innocent Georgians are suffering the consequences.