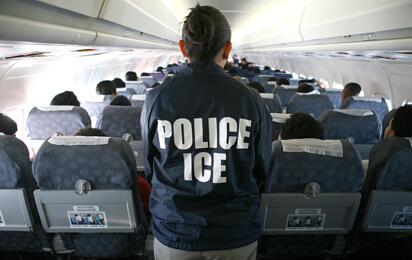 "Let's hope that the next at-large criminal alien operation also includes arrests of drug dealers, drunk drivers, fraudsters, burglars, car thieves, illegal aliens in possession of dangerous weapons, illegal aliens who live or work with criminal aliens, unlucky non-criminal illegal aliens — and employers of illegal aliens."
By Jessica Vaughn, Center for Immigration Studies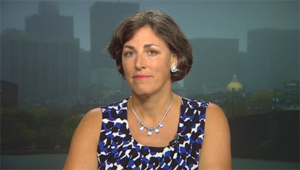 ICE announced this week the results of a summer surge operation to arrest criminal aliens who were at large in communities around the country. ICE officers arrested more than 2,000 aliens with convictions or pending charges for "crimes involving victims". Such operations are routine for ICE, but it is also routinely startling to see the litany of victimizations that occurred, and routinely infuriating that sanctuary jurisdictions continue to protect these offenders, making it necessary for ICE to take to the streets to arrest them, hopefully before there are new victims.
Interested readers can see the (scant) information on the operation here. ICE provides a breakdown of the crimes, but not of the cities or states of the arrests. The targets included a variety of types of cases, including criminal aliens released by sanctuaries, suspects wanted in their home countries, and aliens who skipped out on their proceedings. Some likely will be removed promptly, others will be detained for immigration court proceedings, and others might be released pending proceedings.
Reportedly, the operation initially was conceived to focus on domestic violence offenders in response to concerns in many communities of rising incidents of domestic violence due to the pandemic lockdowns. More than 500 of those arrested in this surge had convictions or charges for domestic violence, which was the second most common offense of those arrested, after assault.
The quarterly reports of ICE's VOICE office, which provides services to victims of criminal aliens, are a reminder of the importance of this mission. In the first quarter of 2019 (the most recent available), the VOICE office fielded more than 250 calls for help and referred more than 230 callers to ICE field offices to receive services in their communities. For example:
A parent and their minor child, victims of domestic violence by an alien, requested case information and wanted to provide a victim impact statement. The parent feared for their family's lives because the alien continued to evade a no-contact order while in state custody awaiting criminal proceedings. The VOICE Office referred the victims for victim assistance services and facilitated their request to provide a victim impact statement. The VOICE Office informed the victim the alien was ordered removed by an immigration judge and subsequently deported from the United States.
In another:
A victim of domestic violence by an alien requested case information. The VOICE Office informed the victim that the alien was in ICE custody and helped the victim register for DHS-VINE [VINE is ICE's automated victim notification service that enables victims to receive updates on the custody status of the offender]. The alien was eventually ordered removed by an immigration judge and deported from the United States. However, following the alien's removal, the alien attempted to re-enter the United States, but was convicted of illegal re-entry and once again deported from the United States.
In another:
A first responder, who was a victim of assault by an alien, requested case information after receiving a state program notice of the alien's release from state custody, where they were serving time for an assault conviction. The victim feared for their safety because the alien had made several death threats to them. The VOICE Office confirmed that an ICE detainer was placed on the alien that resulted in their transfer into ICE custody. The alien was removed from the United States.
ICE provided individual examples of criminal aliens arrested in the operation to news organizations. In the Washington, D.C., area, the targets included Edwin Nahun Mendoza-Santos, a 38-year-old Honduran man arrested in Alexandria, Va., who was wanted by Stafford County on a warrant for sexual battery of a child under 13; and Manuel De Jesus Rodriguez-Esperanza, 27, who was arrested in Hyattsville, Md., and wanted in his home country of El Salvador for aggravated homicide charges. The latter was ordered deported in 2016, and apparently is one of the approximately one million aliens living in the country ordered removed, but remaining here in defiance of those orders.
Fourteen aliens convicted of homicide were arrested in the operation, and 12 with homicide charges. I requested information on the locations where these aliens were arrested, but have not yet received a response.
This operation was a welcome reminder of the public safety value of immigration enforcement, and that there is a real human cost when ICE is not able to do its job, either because of lack of resources or lack of cooperation from sanctuary jurisdictions. But while it must be tempting to ICE leaders to focus only on the most obvious human interest cases, the front office must be careful not to foster the notion that "criminals with victims" are the only illegal aliens worthy of ICE attention. Read the rest here.