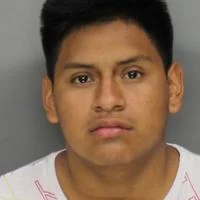 Update: July 28, 2022: I sent an open records request to the Cobb Sheriff's office asking for copies of documents that would show compliance with state law on checking immigration status of prisoners and reporting illegal aliens to DHS and received a response. There is no record of compliance with the state law, OCGA 42-4-14.
"No drivers license" is usually the tip-off that a foreign national is an illegal alien.
Booking report from Cobb County (hat tip Bob Trent):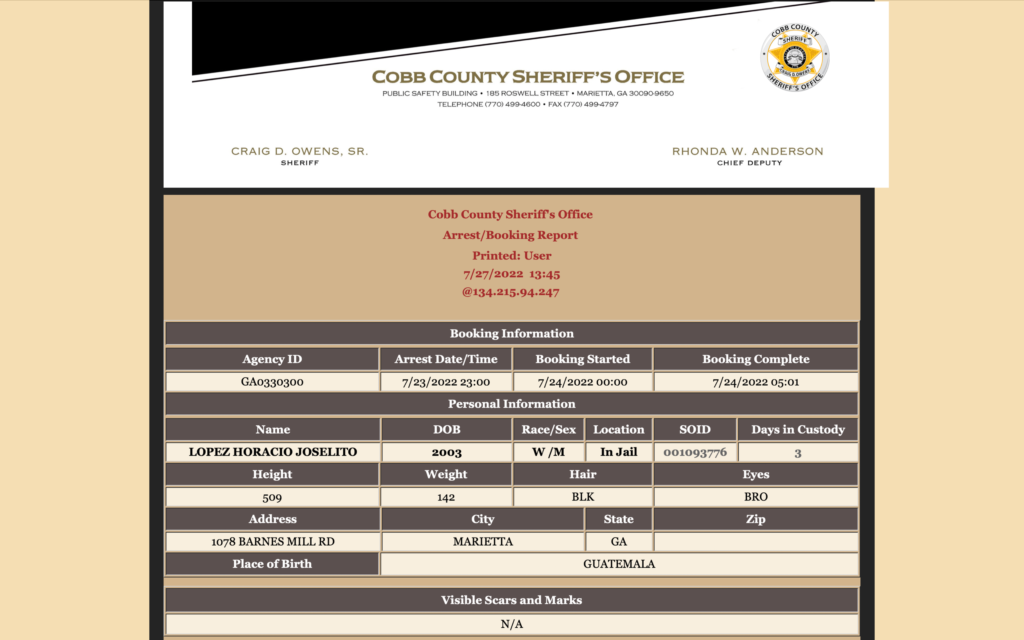 From WSB TV news:
"Lopez-Vail was arrested and charged with
Two counts of serious injury by vehicle
Two counts of felony hit and run
Two counts of failure to maintain lane
Driving on the wrong side of the road
Duty to report striking a fixed object
Tampering with evidence
No license
Reckless driving
___Here______________
Georgia state law (OCGA 42-4-14) requires all jailers to check immigration status of prisoners and to report illegal aliens to U.S. DHS. The sheriffs in Cobb and Gwinnett counties have publicly admitted they do not obey that law. This defiance of the law by these sheriffs is not "news" in Georgia. See also "not news" in the MDJ.
________________________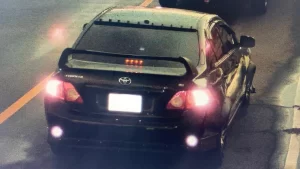 Fox5 Atlanta
July 24, 2022
Teen charged in Marietta hit-and-run involving man, child
MARIETTA – Marietta police said officers charged a teenage suspect in an alleged hit-and-run that hospitalized a man and 6-year-old boy.
Police identified the suspect as 19-year-old Horacio Lopez-Vail. Police said Sunday that the man and child were still in critical condition.