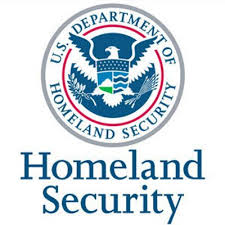 In recent days, the terms "Special Interests Aliens" (SIAs) and "Known and Suspected Terrorists" (KSTs) have become more frequently used as part of discussions about the federal budget and border security.  These terms are not synonymous nor interchangeable, but are two separate terms that are commonly used in the national security community to describe different types of potential threats.  These are generally well understood terms that are, unfortunately, being misunderstood or mischaracterized as part of the current shutdown debate.
The facts are clear
There are thousands of individuals on the terrorist watchlist that traveled through our Hemisphere last year alone, and we work very hard to keep these individuals from traveling on illicit pathways to our country.

We work with foreign partners to block many of these individuals and prevent them from entering the United States. But effective border security is our last line of defense.

The threat is real. The number of terror-watchlisted individuals encountered at our Southern Border has increased over the last two years. The exact number is sensitive and details about these cases are extremely sensitive. But I am sure all Americans would agree that even one terrorist reaching our borders is one too many.

Overall, we stop on average 10 individuals on the terrorist watchlist per day from traveling to or entering the United States—and more than 3,700 in Fiscal Year 2017. Most of these individuals are trying to enter the U.S. by air, but we must also be focused on stopping those who try to get in by land.

Additionally, last year at our Southern Border, DHS encountered more than 3,000 "special interest aliens"—individuals with suspicious travel patterns who may pose a national security risk—not to mention the many criminals, smugglers, traffickers, and other threat actors who try to exploit our borders.
What is a Special Interest Alien?
Generally, an SIA is a non-U.S. person who, based on an analysis of travel patterns, potentially poses a national security risk to the United States or its interests.  Often such individuals or groups are employing travel patterns known or evaluated to possibly have a nexus to terrorism.  DHS analysis includes an examination of travel patterns, points of origin, and/or travel segments that are tied to current assessments of national and international threat environments.
This does not mean that all SIAs are "terrorists," but rather that the travel and behavior of such individuals indicates a possible nexus to nefarious activity (including terrorism) and, at a minimum, provides indicators that necessitate heightened screening and further investigation.  The term SIA does not indicate any specific derogatory information about the individual – and DHS has never indicated that the SIA designation means more than that.
This term isn't new and neither is the threat from SIAs. In 2016, Secretary Johnson ordered that DHS form a "multi-DHS Component SIA Joint Action Group" to drive efforts to "counter the threats posed by the smuggling of SIAs." Just this month, the House Homeland Security Committee released a report outlining the threat posed by SIAs, as well as unknown and other potentially dangerous individuals, traveling to the United States using illicit pathways.  The report can be found here: https://republicans-homeland.house.gov/wp-content/uploads/2019/01/FINAL-SIA-REPORT.pdf
What is a Known or Suspected Terrorist?
KST is a term commonly used by law enforcement and intelligence agencies.
First, a "known terrorist" is an individual who has been (a) arrested, charged by information, indicted for, or convicted of a crime related to terrorism and/or terrorist activities by U.S. Government or foreign government authorities; or (b) identified as a terrorist or a member of a terrorist organization pursuant to statute, Executive Order, or international legal obligation pursuant to a United Nations Security Council Resolution.
Second, a "suspected terrorist" is an individual who is reasonably suspected to be engaging in, has engaged in, or intends to engage in conduct constituting, in preparation for, in aid of, or related to terrorism and/or terrorist activities.
The use of KST is generally accepted to refer to someone for whom we have a reasonable suspicion to believe that they have or are likely to be engaged in terrorist activity, as that term is defined in U.S. law.
Why are these confused publicly?
In a document released by the White House, on Friday January 4, 2019, the White House, using data compiled by the Department of Homeland Security, mentioned a number of KSTs who were prevented from traveling to or entering the United States.
The presentation stated that "3,755 known or suspected terrorists were prevented from traveling to or entering the United States by DHS (FY17)." This statistic has been used repeatedly by the Department and the Administration (e.g. "CBP prevents an average of 10 individuals on the terrorist watchlist per day from traveling to or entering the United States"). The majority of such individuals are attempting to travel to the United States by air, but others are encountered arriving by land and through maritime routes—and have been encountered attempting to enter the country through the Southern Border.
A number that was not included in the presentation, yet has recently been used by Administration officials is Friday: "DHS encountered more than 3,000 Special Interest Aliens last year at the Southern Border." These KST and SIA figures are not the same and should not be conflated.
Despite what some media has reported, SIAs are not simply people who "traveled from a country that had terrorism."  The targeting information and analysis done by DHS is more sophisticated and incorporates a number of factors.  Often these are individuals who have obtained false documents, or used smugglers to evade security across multiple countries.  In addition, some have engaged in criminal activity that could pose a danger to the United States, and some are found to have links to terrorism after additional investigative work and analysis by CBP personnel.
The bottom line is that significant numbers of threat actors have attempted, and continue to attempt, to enter the United States surreptitiously and without authority.  DHS and other national security agencies remain concerned about the volume of terrorist-watchlisted individuals, SIAs, convicted criminals, gang members, and others who pose a threat to the homeland, attempting to enter the United States. And we will take all appropriate action to legally block their entry.
Last Published Date:
January 7, 2019
Here