The below submission was rejected by the newspaper.
Illegal immigration: Perdue not a "rube" and Kemp not pro-enforcement
 D.A. King
Savannah Morning News opinion Editor Adam Van Brimmer recently used the term "rube" to describe former U.S. Senator David Perdue in a piece offering the opinion that there should be no viable primary challenge to Gov. Kemp. Merriam Webster offers a long list of synonyms for "rube" which include "bumpkin," "hick," "hayseed," and "yokel," to list a few.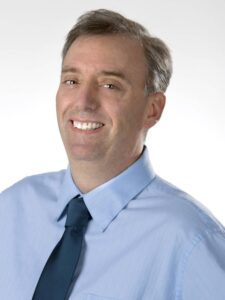 It appears Van Brimmer is looking up while talking down. While we see no justification for that self-confidence, we do get a clear picture of Van Brimmer's world view in the attack on Sen. Perdue.
"Perdue's entry would undermine a year's worth of effort to unite Georgia Republicans behind Kemp. The governor has spent much of his term appeasing the base with anti-abortion, anti-defund the police and anti-voting legislation and seizing on other opportunities to show he's still a pickup-driving, chainsaw-brandishing, shotgun-loving conservative no matter what Trump says" writes Van Brimmer.
Whatever Van Brimmer's opinion of protecting the unborn, election security, the Second Amendment and conservatives driving pick-up trucks, the truth is that thousands of resentful independent voters have memories that go all the way back to 2018. Kemp ran largely on illegal immigration. We will not vote for Kemp again because of his defiant refusal to so much as mention his campaign promise on illegal immigration and what he termed "criminal illegals" – the politically protected "undocumented workers" who are murdering, raping, kidnapping and molesting innocent Georgians.
Candidate Kemp promised to create a registry of illegal aliens who have committed additional crimes and to see state legislation passed to address sanctuary cities. He told us he has a "big truck" in case he has to deport criminal illegals himself. But since then – and while he makes well-publicized trips to Texas – Kemp has remained as silent as a bag of silver coins on the issue as applied to Georgia.
Georgians are being murdered, raped, kidnapped and molested by illegal aliens while the liberal media sits on these stories. Despite a 2006 state law in place (OCGA 42-4-14) requiring all jailers to check immigration status of incoming prisoners and to report illegal aliens to ICE, we watch here as at least two metro Atlanta-area sheriffs boast that they will not comply and other sheriffs act in silent violation.
It's a fact avoided by reporters and opinion writers, but according to the feds Georgia is home to more illegal aliens than Arizona. Most people are unaware that more illegal aliens than green card holders live in the Peach State. From here in metro-Atlanta we watch as illegal aliens are actually employed by billionaire leftists as registered lobbyists under the Gold Dome.
Gov. Kemp seems to be taking a Joe Biden position on illegal immigration in Georgia.
We won't vote for Kemp because of the betrayal factor and because we see Georgia inching ever closer to becoming the California of the East – "Georgiafornia." We would welcome the introduction of a proven pro-enforcement, genuine conservative Republican candidate for Georgia governor – Trump or no Trump.
We have seen the real Chamber-of-Commerce, anything for a buck, "number-one-for- business" Brian Kemp and we reject the attacks referring to Sen. Perdue as a yokel.
Run, Senator Perdue, run!
D.A. King
Marietta
King is president of the Georgia-based Dustin Inman Society and a nationally recognized authority on illegal immigration.