The Georgia Chamber of Commerce is scheduled to host their annual Diversity, Equity, and Inclusion "summit" in Atlanta on November 1.

Regardless of where I go, I still meet people who think "the Chamber of Commerce" is somehow a conservative operation. Those of us who work for immigration enforcement legislation under the Gold Dome in Atlanta know otherwise. Theirs is more like a "dollar first" world view.
Example? In 2011, when this writer worked on passing a bill (HB 87) that, among other things, required most private employers to swear they are using the no-cost federal E-Verify system to reduce use of black-market labor, it was the Georgia Chamber of Commerce that had the loudest and most effective lobbying voice against the overall goal.
Illegal employment is the main driver of illegal immigration.
This brings to mind the time David Raynor, then a lobbyist for the Georgia Chamber of Commerce, told the state House Judiciary (non-civil) Committee, where HB 87 was being heard, that the no-cost E-Verify system had an error rate of "50 percent all the way up to in excess of 80 percent." We happen to have archived video of that testimony.
This writer had long before provided committee members with an assortment of government and private sources for facts on E-Verify and warned them of the likelihood of an anti-enforcement effort to spin a preposterous yarn about accuracy. Raynor didn't let us down. It was difficult to keep a straight face when I followed Raynor as the next witness in the hearing on HB 87.
The liberal AJC newspaper had a "Georgia PolitiFact" column going at the time. They chose to use Raynor's attempted hustle in a "fact check" – and in a soft-pedaled report put the overall error rate at "2.3 to 5.7 percent." The AJC then rated Raynor's whopper as "half-true."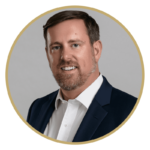 Raynor is now Chief Public Affairs Officer at the GA Chamber. He oversees all lobbying activity, public policy development, and political engagement efforts. We assume that includes providing concocted "facts" to lobbyists under him to use in committee against legislation they are told to kill or gut.
The bill passed despite the Georgia Chamber and is now state law. Enforcement and sanctions for violations is a far different story and a topic for another day.
Readers can go to the Chamber's website and see for themselves, but the nutshell outline for the coming DEI event is that Victor Terry, Chief Diversity Officer at State Farm Insurance will be Keynote speaker. It helps to know that State Farm Ins. Co has supported the anti-enforcement work of GALEO Inc., a far-left ethnic hustler group that boasts Jane Fonda as a "Founding Friend" that I sometimes highlight here.
GALEO also fought passage of HB 87 and after it became law, went to federal court teamed up with the discredited and disgraced SPLC in a mostly failed attempt to negate parts of what they referred to as an "anti-business" and "anti-immigrant" statute.
Here are some of the discussion topics at the Georgia Chamber's DEI summit:
 "Maximizing the Diversity in your business, so you can be included in Government Contracts"
Moderator: Sharna Barnes, CEO, Complete Contract Consulting Inc.
Driving Accountability in Diverse Spend w/Fortune 500 Companies
Moderator: Myra Reeves, Director, DEI Associate Engagement, The Home Depot, Inc.
Raising Awareness of Microaggressions and Unconscious Bias
Moderator: Sonia Toson, Interim Vice President and Chief Diversity Officer, Kennesaw State University.
Toson will lead a discussion on "microaggressions" that she says "affect everyone." "We must explore our own biases to become aware of them.  In this segment, our speakers will provide solutions to actively combat microaggressions to positively impact our workplaces."
I am guessing here but we should probably not expect mention of the thousands of American students brainwashed by our university system who are demonstrating in support of the murderous Hamas beheadings of Jewish babies in Israel. "Microaggerssions" indeed.
Supporting Gender Identity and Expression
Moderator: Chris Lugo, Executive Director, OUT Georgia Business Alliance
Space here does not allow me to list the many well-known corporate sponsors of the Chamber's summit in Atlanta, but we hope you will take a few minutes to see that very long, educational list for yourself here.
___
A version of the above column is published in the October 23, 2023 The Islander newspaper, in Glynn Co. Georgia.