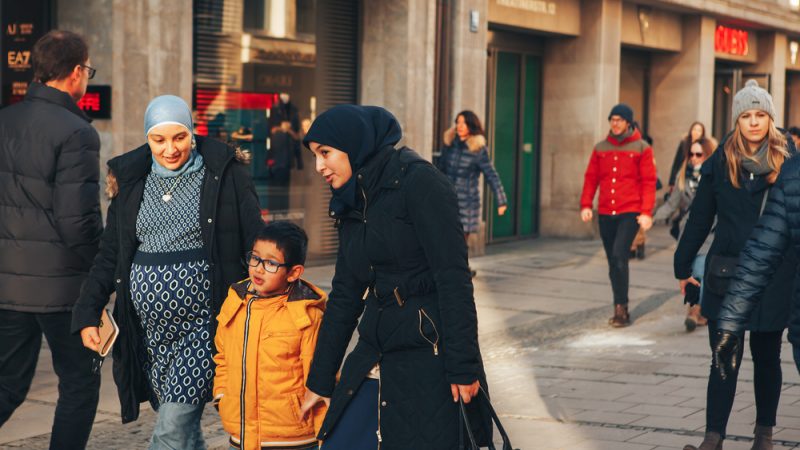 "Official data show that only about a third of the roughly 800,000 working-age Syrians and Afghans in Germany have a taxpaying job, compared with two thirds of Germans."
Wall St. Journal
Germany Is Short of Workers, but Its Migrants Are Struggling to Find Jobs
A magnet for asylum seekers, the country isn't attracting enough qualified newcomers and is struggling to train the new arrivals
KASSEL, Germany—In 2016, as Middle Eastern refugees fled to Germany in their hundreds of thousands, Ingo Neupert decided to help.
A professor of social work, he started a training program in western Germany for 25 young refugees to become nurses and medical assistants.
Only three of them graduated from the 4½ year program, Mr. Neupert said. In a second, shorter program, about one-third of the candidates reached the end. The project is now on hold, according to Essen University Hospital, western Germany, where it took place.
Germany faces a paradox: After years of record immigration that has seen the equivalent of the population of a large city arrive in the country every year, one in six people in Germany was now born overseas, compared with one in seven in the U.S. 
But unlike the U.S., Germany is failing to find work for the newcomers despite a worsening labor shortage that is stifling economic growth. Europe's largest economy will in addition need to fill about seven million jobs by 2035 as older workers retire, economists estimate.
Experts have long pointed to immigration as the solution, saying Germany needs some 400,000 skilled immigrants each year.
So far, the current mix of immigrants isn't filling the gap. Official data show that only about a third of the roughly 800,000 working-age Syrians and Afghans in Germany have a taxpaying job, compared with two thirds of Germans, even though most arrived over five years ago. Unemployment among foreigners is about 12%, and under 5% for Germans. In the U.S., foreigners are more likely to have jobs than locals.
The main problem: Many refugees are poorly suited for jobs in Germany's highly skilled labor market and Germany hasn't been very good at training them… more here.