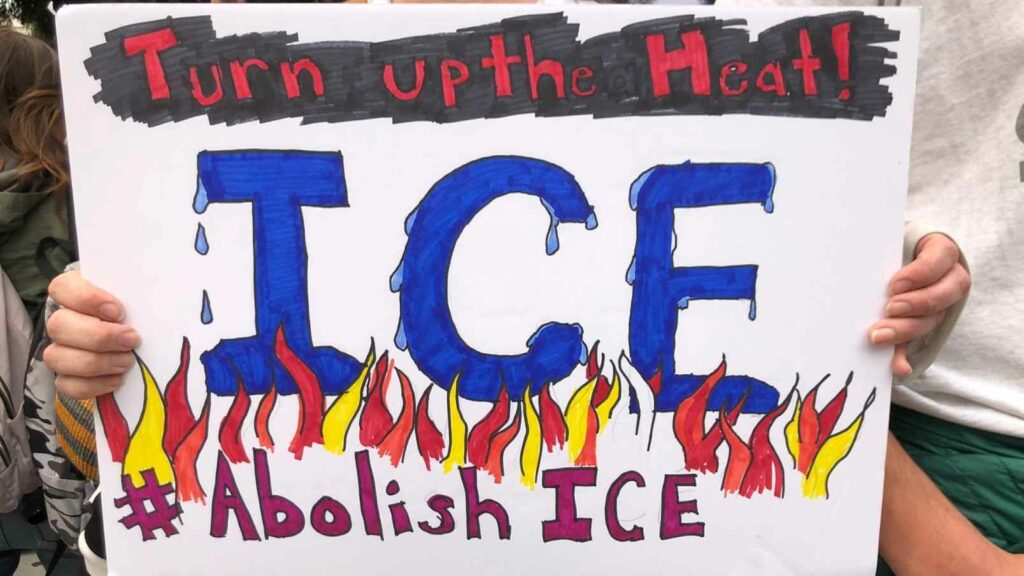 Frontpage Magazine
Facebook Incites Violent War on ICE
How Silicon Valley aids and abets the Left's escalating hate.
Abolish ICE thugs in Colorado want to see the homes and families of immigration enforcement officials set aflame.
Denver communists want alien detention facility employees dead, swinging from nooses with broken necks.
Both groups are brazenly using Facebook to spread their inflammatory and violent messages. So, where is Silicon Valley — whose top companies partner with the Southern Poverty Law Center smear machine to de-platform conservatives, pro-lifers and Donald Trump supporters — to stop the open borders left's escalating hate?
On Thursday, Sept. 19, Abolish ICE Denver and the Denver Communists are organizing a protest outside the house of Johnny Choate, the warden of the immigrant detention facility in Aurora, Colorado. Choate works for GEO Group, which operates the center. Instead of laying blame at the feet of global profiteers who induce illegal immigrants to risk their families' lives to trespass our borders, anti-ICE agitators are targeting homeland security employees and contractors who simply enforce federal immigration and detention laws passed by Congress.
The Denver Communists group shared a poster on Facebook with Choate's face superimposed over a generic neighborhood map with private residential homes. "CONFRONT LA MIGRA WHERE THEY LIVE," the radicals urged members. The graphic describes Choate as "warden of Aurora's notorious ICE concentration camp." That's the same inflammatory and defamatory language popularized by Rep. Alexandria Ocasio-Cortez and used by antifa militant Willem Van Spronsen, who attempted to firebomb the Tacoma ICE facility, also run by GEO Group, in July.
The protest announcement also includes the phrase, "Chinga La Migra!" It's the slogan of Mijente, a Latino activist group leading the Abolish ICE movement. Translation: "F—- the Border Patrol." Read the rest here.