While he ignored the root causes of illegal immigration in a state with more illegal aliens than Arizona and more illegals than green card holders, in 2018 candidate and now-Gov. Brian Kemp made several very clear, detailed and oft-repeated campaign promises on "criminal illegals." He has been defiant in completely ignoring those promises since then. We have diligently documented this defiance (here and here as file examples).
The Cobb County Republicans  went so far as to censure him for exactly this reason.
The hope was that a viable primary opponent may provide some pressure for Gov. Kemp to at least make a comment or small move to appear concerned about the issue or to take action for the 2022 election.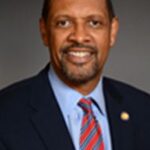 Former Democrat and now Republican candidate Vernon Jones has been careful to avoid the matter or use Kemp's broken promises as talking points.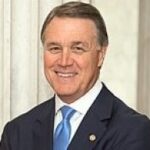 So maybe, many people thought, newly announced Trump-endorsed candidate former Sen. David Perdue will take up the fact that Kemp is silent on illegal immigration in Georgia and make some promises of his own on the crisis. Not so far. Perdue's initial "issues" are listed below.
We cannot help but notice that even former President Donald Trump – who won the presidency largely on the illegal immigration topic – was careful to avoid illegal immigration in his outline of "why vote for Perdue" and to stay away from Kemp's anti-enforcement defiance.
David Perdue's "Bold Vision"
Taken from David Perdue candidacy announcement video – 11 Alive TV news, Atlanta
*Eliminate state income tax.
*Make cities and state safe again.
*Take charge of our schools/put parents in charge again.
*Fight Biden's overreaching mandates.
*Not allow Stacey Abrams control of elections..
_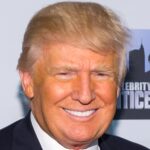 Trump outline of Perdue agenda in endorsement
Taken from The Hill – "Trump endorses David Perdue in Georgia's governor race."
 "Most importantly, he can't win because the MAGA base—which is enormous—will never vote for him," Trump said. "David Perdue will
*eliminate the Income Tax,
*secure the Elections,
*defend the Second Amendment,
*support our great Farmers,
*get crime in Atlanta and other places under control,
*take care of our great Vets,
*and put parents back in charge of the schools," Trump added.
_
So, no illegal immigration? No "criminal illegals…?"
We will be very grateful if someone points out something we overlooked.