U.S. Department of Homeland Security Secretary Alejandro Mayorkas this week asserted that suspected Islamic terrorists can and have crossed the porous southern border for years, a claim that major media organizations and lawmakers widely pilloried as a fear-mongering falsehood when President Donald Trump and his administration made the same claim in 2019. Below photo: CIS.org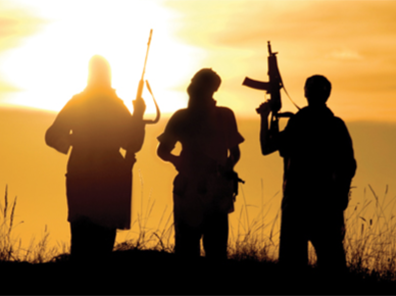 Mayorkas' comments that migrant suspects on U.S. terrorism watch lists cross the border came amid the latest round of controversy about the terrorist infiltration claim, which began when a delegation of 13 Republican lawmakers, returning from the border, relayed that Border Patrol agents told them that three Yemeni migrants and a Serb on the U.S. terrorism watch list had been apprehended since October. Major media such as ABC News and the Washington Post quickly published stories, largely featuring Democratic lawmakers and self-described border security experts lashing out at House Minority Leader Kevin McCarthy (R-Calif.) and other delegation members as lying and re-disseminating a disproven conspiracy theory.
"Weird as the Chairman of the subcommittee on Intelligence and Special Operations and a border state member of Congress haven't heard anything about this," tweeted Rep. Ruben Gallego, a Democrat who represents the Phoenix area. "Gonna ask for a briefing. Pretty sure he is either wrong or lying."
"The notion that the Southwest border is open to terrorists is ludicrous," Alex Nowrasteh, the director of immigration studies at the Cato Institute, told ABC News, for instance. "The government has shown no evidence that terrorists use the Southwest border to get into the United States."
But all such talk disappeared mid-stride after a routine weekly U.S. House Homeland Security Committee hearing Tuesday March 16. During it, the Democratic DHS appointee Mayorkas acknowledged that suspected terrorist migrants routinely travel to the southern border. The remarks were stunning in that they came from the Democrat side of the aisle, rather than the usual Republican side.
"A known or suspected terrorist — KST is the acronym that we use — individuals who match that profile, have tried to cross the border, the land border, have tried to travel by air into the United States, not only this year but last year, the year prior and so on and so forth," Mayorkas testified. (Listen to his comments here, at about the 1:48:00 mark.)… read the rest here from CIS.org