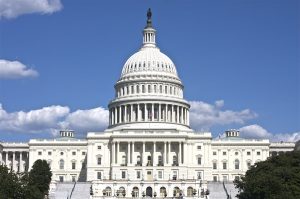 "Congressional Republicans praised the parliamentarian's decision Sunday. Iowa Sen. Chuck Grassley, the top Republican on the Judiciary Committee, tweeted that the parliamentarian "confirmed [the] obvious: mass amnesty for millions of illegal immigrants isn't a budgetary issue appropriate for reconciliation."
Politico
The Senate parliamentarian on Sunday rejected Democrats' push to include a pathway to legal status in their social spending plan, a blow to the party's efforts to enact immigration reform.
In the decision, a copy of which was obtained by POLITICO, the parliamentarian determined that the Democrats' proposal is "by any standard a broad, new immigration policy" and that the policy change "substantially outweighs the budgetary impact of that change."
Senate Majority Leader Chuck Schumer said Sunday evening that Democrats are "deeply disappointed in the decision" but plan to meet with the Senate parliamentarian in the coming days and pursue other options.
"Our economy depends more than ever on immigrants," Schumer said. "Despite putting their lives on the line during the pandemic and paying their fair share of taxes, they remain locked out of the federal assistance that served as a lifeline for so many families. We will continue fighting to pursue the best path forward to grant them the ability to obtain lawful status."
Schumer's remarks were echoed by Senate Majority Whip Dick Durbin (D-Ill.) and Sen. Alex Padilla (D-Calif.). A White House spokesperson reiterated that President Joe Biden "supports efforts by Congress to include a pathway to citizenship in the reconciliation package and is grateful to Congressional leadership for all of the work they are doing to make this a reality. "
With bipartisan talks stalled, Democrats widely viewed the social spending package — set to advance through the so-called budget reconciliation process that allows Democrats to sidestep a filibuster — as their best chance to enact immigration reform.
In their arguments before the Senate parliamentarian, a former immigration attorney, Democrats made the case that providing green cards to an estimated 8 million Dreamers, farmworkers, Temporary Protected Status recipients and essential workers during the pandemic had a budgetary impact because it would make more people eligible for certain federal benefits. That, in turn, would increase the deficit by more than $130 billion, according to Democratic estimates.
But the parliamentarian stated in her ruling that providing legal status through reconciliation would also lead to "other, life-changing federal, state and societal benefits" that can't be meaningfully reflected in the budget. More here.