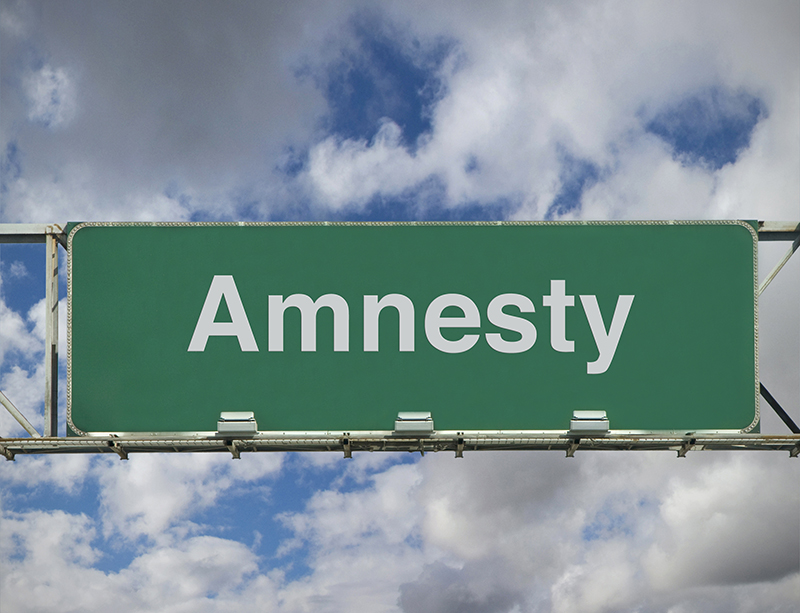 Criminal Alien Amnesty Hiding in Biden Amnesty Bill
Andrew Arthur
March 1, 2021
Center for Immigration Studies
Hidden within President Biden's amnesty bill is a "sleeper" provision that grants amnesty to criminal aliens — or at least makes them eligible to seek it. The fact is, the difference is not that great, as I will explain. You could call it the "Drug Trafficker, Pimp, and Rapist Relief Act" (and include murderers, child sex offenders, and those who convicted of slavery, too).
You have to get down to section 1204, at p. 73, to find the provision, euphemistically named "Restoring Fairness to Adjudications". Sounds reasonable. Until you read it.
That section would add new waivers to sections 212(c) and 237(a)(8) of the Immigration and Nationality Act (INA). Let me give you some history to better explain how breathtakingly lenient those provisions are.
History of Section 212(c) of the INA
There had been a waiver in section 212(c) of the INA since 1952, but that was removed in 1996 by Congress in the Illegal Immigration Reform and Immigrant Responsibility Act (IIRIRA). Why was section 212(c) removed by IIRIRA?
Because it provided relief to some pretty unsavory criminal aliens. Here's how that provision read, from 1952 to 1990:
Aliens lawfully admitted for permanent residence who temporarily proceeded abroad voluntarily and not under an order of deportation, and who are returning to a lawful unrelinquished domicile of seven consecutive years, may be admitted in the discretion of the Attorney General without regard to [their excludability under section 212(a) of the INA].
I will stop right there to explain what that means. The old 212(c) waiver was originally only available to aliens with green cards, and only then if they had been living in the United States for seven years. And it was originally meant to grant them a waiver if they were returning from abroad.
In 1976, however, the Board of Immigration Appeals (BIA) held that it also applied to green card holders who had not left the United States, finding on due process and equal protection grounds that it was not fair to treat returning immigrants differently. That made section 212(c) waivers a form of relief from deportation.
In 2001, the Supreme Court held that: "The extension of § 212(c) relief to the deportation context has had great practical importance, because deportable offenses have historically been defined broadly." In other words, if you were a lawful permanent resident criminal who had not left the United States, until 1976, you were likely to be deported (because that is what Congress wanted).
And it was granted pretty liberally: Between 1989 and 1995, more than 10,000 aliens were granted 212(c) relief, many if not most because those green-card holders were deportable on criminal grounds. One immigration judge (IJ) before whom I appeared told me that she would usually grant it to an alien at least once.
Recognizing that, again, some serious criminals were benefitting from this waiver, in 1990, Congress barred aliens convicted of aggravated felonies from 212(c) relief if they had served a sentence of five years or more for those crimes. That still allowed some serious criminals to stay, because even though many criminals are sentenced to more slammer time, few actually are in prison for a half decade.
Congress narrowed the waiver even further six years later, in the Antiterrorism and Effective Death Penalty Act (AEDPA) of 1996. It barred 212(c) relief to an alien convicted of any aggravated felony, drug crimes, firearms offenses, and some crimes involving moral turpitude.
But even then, five months later 212(c) was rescinded by IIRIRA and replaced by a different form of relief, cancellation of removal for certain permanent residents (42A cancellation), available only to lawful permanent residents who have not been convicted of aggravated felonies.
The decision to rescind 212(c) relief was hardly partisan — it was passed by a Republican Congress and signed into law by President Bill Clinton… more here.