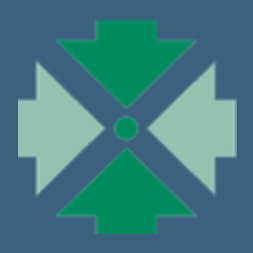 A detailed look at immigrants (legal and illegal) and natives across occupations
Download a PDF of this Backgrounder.
An Excel file with information on all occupations is available here.
---
Steven A. Camarota is the director of research and Karen Zeigler is a demographer at the Center. Jason Richwine, PhD, is an independent public policy analyst based in Washington, D.C., and a contributing writer at National Review.
---
If immigrants "do jobs that Americans won't do", we should be able to identify occupations in which the workers are nearly all foreign-born. However, among the 474 separate occupations defined by the Department of Commerce, we find only a handful of majority-immigrant occupations, and none completely dominated by immigrants (legal or illegal). Furthermore, in none of the 474 occupations do illegal immigrants constitute a majority of workers.
Notable findings:
Of the 474 civilian occupations, only six are majority immigrant (legal and illegal). These six occupations account for 1 percent of the total U.S. workforce. Moreover, native-born Americans still comprise 46 percent of workers in these occupations.
There are no occupations in the United States in which a majority of workers are illegal immigrants.
Illegal immigrants work mostly in construction, cleaning, maintenance, food service, garment manufacturing, and agricultural occupations. However, the majority of workers even in these areas are either native-born or legal immigrants.
Only 4 percent of illegal immigrants and 2 percent of all immigrants do farm work. Immigrants (legal and illegal) do make up a large share of agricultural workers — accounting for half or more of some types of farm laborers — but all agricultural workers together constitute less than 1 percent of the American work force.
Many occupations often thought to be worked overwhelmingly by immigrants (legal and illegal) are in fact majority native-born:

Maids and housekeepers: 51 percent native-born
Taxi drivers and chauffeurs: 54 percent native-born
Butchers and meat processors: 64 percent native-born
Grounds maintenance workers: 66 percent native-born
Construction laborers: 65 percent native-born
Janitors: 73 percent native-born

There are 65 occupations in which 25 percent or more of the workers are immigrants (legal and illegal). In these high-immigrant occupations, there are still 16.5 million natives — accounting for one out of eight natives in the labor force.
High-immigrant occupations (25 percent or more immigrant) are primarily, but not exclusively, lower-wage jobs that require relatively little formal education.
In high-immigrant occupations, 54 percent of the natives in those occupations have no education beyond high school, compared to 30 percent of the rest of the labor force.
Natives tend to have high unemployment in high-immigrant occupations, averaging 9.8 percent during the 2012-2016 period, compared to 5.6 percent in the rest of the labor force. There were a total of 1.8 million unemployed native-born Americans in high-immigrant occupations.
The stereotype that native-born workers in high-immigrant occupations are mostly older, with few young natives willing to do such work, is largely inaccurate. In fact, 34 percent of natives in high-immigrant occupations are age 30 or younger, compared to 29 percent of natives in the rest of labor force.
Not all high-immigrant occupations are lower-skilled. For example, 38 percent of software engineers are immigrants, as are 28 percent of physicians.
A number of politically influential groups face very little job competition from immigrants (legal and illegal). For example, only 7 percent of lawyers and judges and 7 percent of farmers and ranchers are immigrants, as are at most 9 percent of English-language reporters and correspondents.1 Much more here.