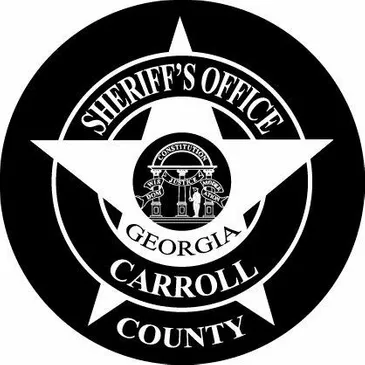 Email on top received 4:12 PM Nov 3, 2022 (screen shot pated on bottom)
Mr. King,
I have had a conversation with our District Attorney, Herb Cranford.  I have forwarded him all the information that you have provided me regarding possible verification requirement violations pertaining to Carroll County contracts.  He will review this and get back in touch with me.  Thanks.
Brad Robinson
Chief Deputy
Carroll County Sheriff's Office
Carrollton, Georgia 30116
770-830-5990
From: D.A. King <Dking1952@comcast.net>
Sent: Thursday, November 3, 2022 11:22 AM
To: Brad Robinson <brobinson@carrollsheriff.com>
Cc: Terry Langley <tlangley@carrollsheriff.com>; Sue Horn <SueHorn.StarNews@gmail.com>
Subject: Re: Addition to Oct. 3 complaint. Re: Carroll County government – OCGA 13-10-91
Cheif Deputy Richardson,
Thanks for the note. I had already sent an email on this (violation of OCGA 13-10-91) to Mr. Ben Skipper who was on the recent conference call with Mr. Jackson and two staffers. He had sent me samples of the documents Carroll County was now collecting for compliance on OCGA 50-36-1, 50-36-2 & OCGA 60-30-6. I paste that email exchange below:
" src="blob:https://immigrationpoliticsga.com/81d01311-a34d-4345-b028-d80c25a0d7d5″ alt="Image 11-3-22 at 11.20 AM.jpeg" class="Apple-web-attachment Singleton" style="width: 13.3333in; height: 7.075in; opacity: 1;">
My request to the sheriff was to forward my complaint, including the update I sent you and Sheriff Langley on October 31, to the GBI for investigation of thousands of long-term violations of state laws to which the parties in Carroll County government have now admitted.
Respectfully, it will certainly be a step forward if Carroll County decides to obey the law but my complaint concerns past and current violation. Sheriff Langley was clear with me on the phone last week that he would send my complaint to the GBI. Please let me know if that promise has changed? I would send the complaints to GBI myself, but as you know, they instruct citizens to go through local law enforcement. You agreed to give me a heads up when your office sent my complaint to GBI. I look forward to that notification, please sir?
Thank you,
D.A. King
404-316-6712
On Nov 3, 2022, at 10:37 AM, Brad Robinson <brobinson@carrollsheriff.com> wrote:
Mr. King,
I have spoken to, and sent your latest addition to your complaint to our County Attorney (Avery Jackson) regarding possible violations of the verification requirements pertaining to Carroll County contracts.  Mr. Jackson will be in contact with you to discuss your latest complaint to ensure that Carroll County is in compliance with the law. Thank you.
Brad Robinson
Chief Deputy
Carroll County Sheriff's Office
Carrollton, Georgia 30116
770-830-5990
From: D.A. King <Dking1952@comcast.net>
Sent: Monday, October 31, 2022 6:47 PM
To: Terry Langley <tlangley@carrollsheriff.com>
Cc: Brad Robinson <brobinson@carrollsheriff.com>; Sue Horn <SueHorn.StarNews@gmail.com>
Subject: Addition to Oct. 3 complaint. Re: Carroll County government – OCGA 13-10-91
______